Stuck in a tree: A scared cat, and the cat's would-be rescuer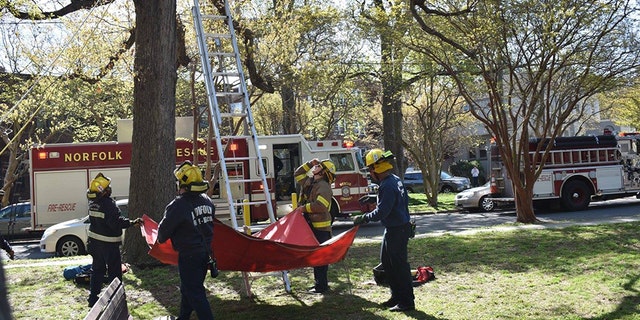 NEWYou can now listen to Fox News articles!
Virginia firefighters made a double rescue Friday morning after being called in to rescue a man who got stuck in tree while trying to rescue a cat.
The unidentified man, who may have been a friend of the pet owner, climbed the tree about 9:30 a.m. but became trapped after he climbed up past his ladder, about 30 feet up, The Virginian-Pilot reported citing Norfolk Fire-Rescue Battalion Chief Harry Worley.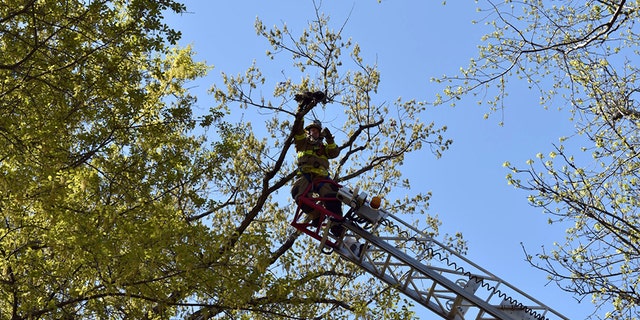 Within 30 minutes, firefighters safely retrieved the man and the cat but Worley did say that cat rescues are "not something we normally do."
He added that the cat's owners were very happy and thankful. As for the man who got stuck, Worley said he seemed "relieved to be back on the ground."
The Associated Press contributed to this report.