'Stayin' Alive' beat credited for helping save NYC subway worker's life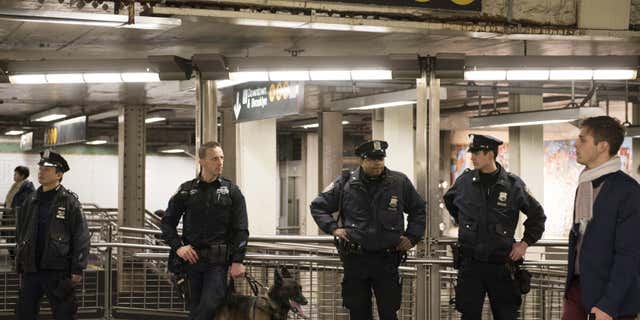 A New York City subway worker can credit the Bee Gees' 1977 hit "Stayin Alive" for being able to save a co-worker's life after she was electrocuted on the third rail last week.
Monique Brathwaite told the New York Daily News on Tuesday she remembers nothing about falling onto the deadly rail, which powers trains, after tripping on the roadbed of the No. 1 train in upper Manhattan. The 35-year-old mother of four spent her weekend recovering from the incident.
"I opened my eyes, and my sister was here," she told the newspaper. "I asked her if this was real or fake. She said it was real."
Brathwaite's co-worker Dave Martinez had rushed to her side to perform CPR as smoke rose from her body. In the midst of panicking, Martinez said he suddenly remembered reading that the rhythm of the Bee Gees' tune was perfect for CPR – 103 beats per minute.
Doctors initially placed Brathwaite in a medically induced coma because she was so badly burned and in massive pain.
Brathwaite, who will need skin grafts, said she was thankful to be alive and had called Martinez to let him know.
"I thanked him," she said. "I told him, 'Thank you. You are my hero.'"
Martinez said he's "grateful because she's going to have a second chance at her life."
The Associated Press contributed to this report.