Sprint car crashes into crowd at Florida speedway, injuring 3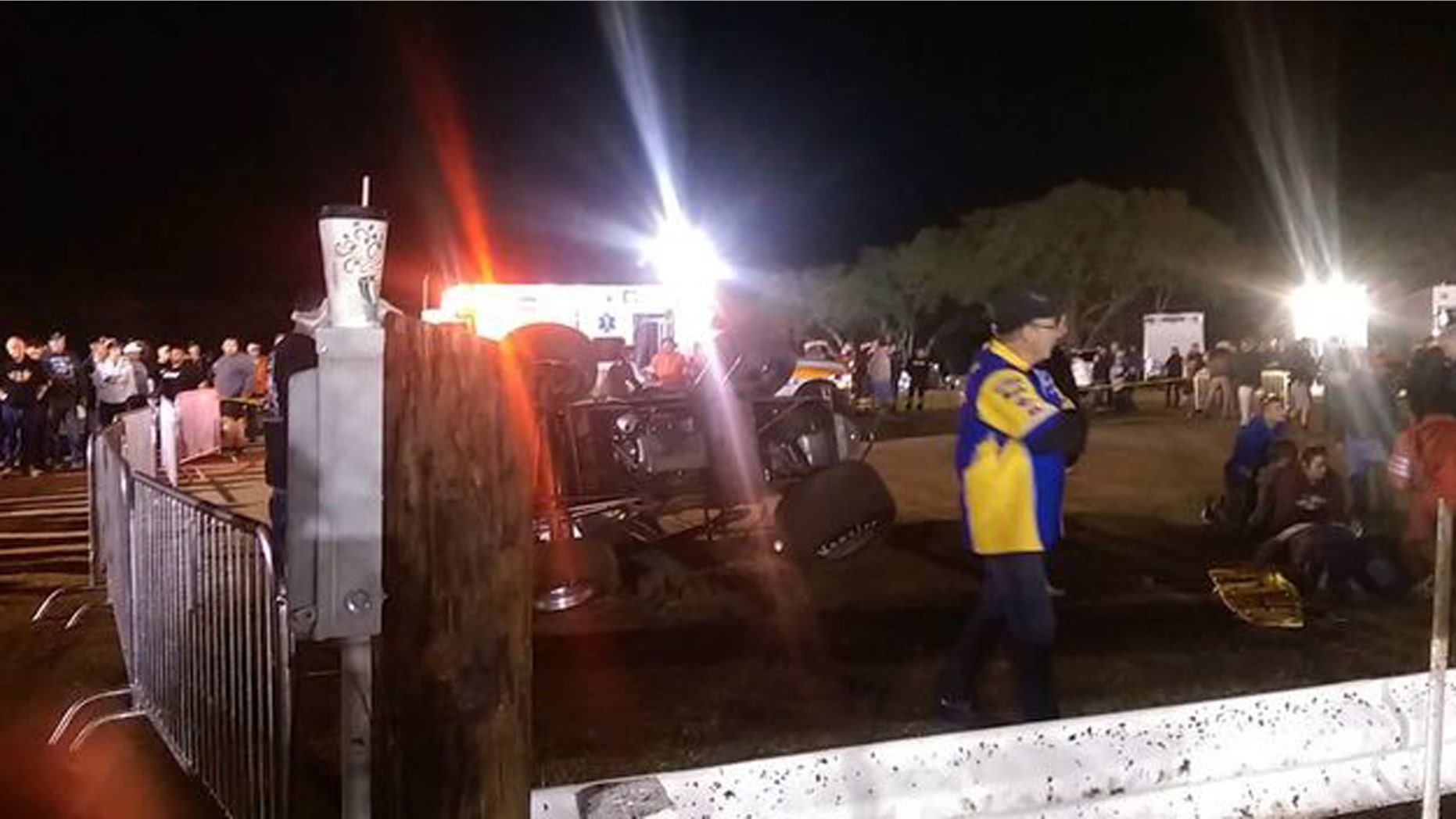 DE LEON SPRINGS, Fla. – Three people were rushed to the hospital after a sprint car crashed into the crowd at the Volusia Speedway Park Sunday evening.
The grandstands were filled with fans watching the 2017 World of Outlaws Craftsman Sprint Car Series Sunday night, but on turn two of the race three cars became entangled, causing one of the cars to flip multiple times and travel over the fence-- into the crowd.
The car, driven by Dale Blaney, struck three people who were in the pit area at the time. The Volusia County Sheriff's Office says all three individuals were rushed to the hospital, two under trauma alerts.
Blaney and the other drivers involved in the crash were uninjured.
This is the second time in a week that a car has cleared the fence at Volusia Speedway. On Wednesday, another car crashed into a set of wooden bleachers, however no one was hurt in that incident.
The race was stopped for an hour-and-a-half after the incident, then continued. It is part of the DIRTcar Nationals event, which runs through February 25 and attracts drivers from across the country.
The DIRTcar Nationals released a statement shortly after the incident, saying "First and foremost, our thoughts and prayers are with the race fans."