South Florida cop accused of selling police-issued weapons, laser sights to pawn shop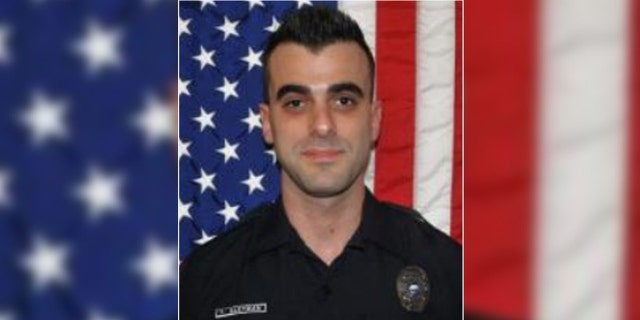 NEWYou can now listen to Fox News articles!
A South Florida officer has been arrested after department brass accused him of selling two police-issued weapons and other police equipment to a pawn shop.
Hallandale Beach cop Yan Kleyman, 33, was arrested Friday on a charge of dealing stolen property, according to reports.
"Following an internal routine audit, my staff identified that this individual conducted pawn transactions involving Hallendale Police Department-issued equipment," Police Chief Sonia Quinones said.
FLORIDA RAPPER YNW MELLY SHOOTS, KILLS HIS 2 RISING RAP STAR 'BEST FRIENDS,' COPS SAY
Kleyman declined to comment to NBC 6 Miami after being released from the Broward County jail on $3,500 bond.
He was accused of pawning a semi-automatic rifle, a semi-automatic pistol and red dot lasers, the station reported.
FLORIDA WOMAN'S JAILHOUSE LETTERS LEADS TO HER ARREST FOR 1986 KILLING OF MISSING SON, 3, POLICE SAY
The arrest report said Kleyman conducted 15 transactions with the pawnbroker from March 2017 to August 2018, according to the station.
CLICK HERE TO GET THE FOX NEWS APP
Quinones said she fired Kleyman after his arrest.