South Carolina restaurant worker who allegedly dumped newborn in trash had been ordered to leave US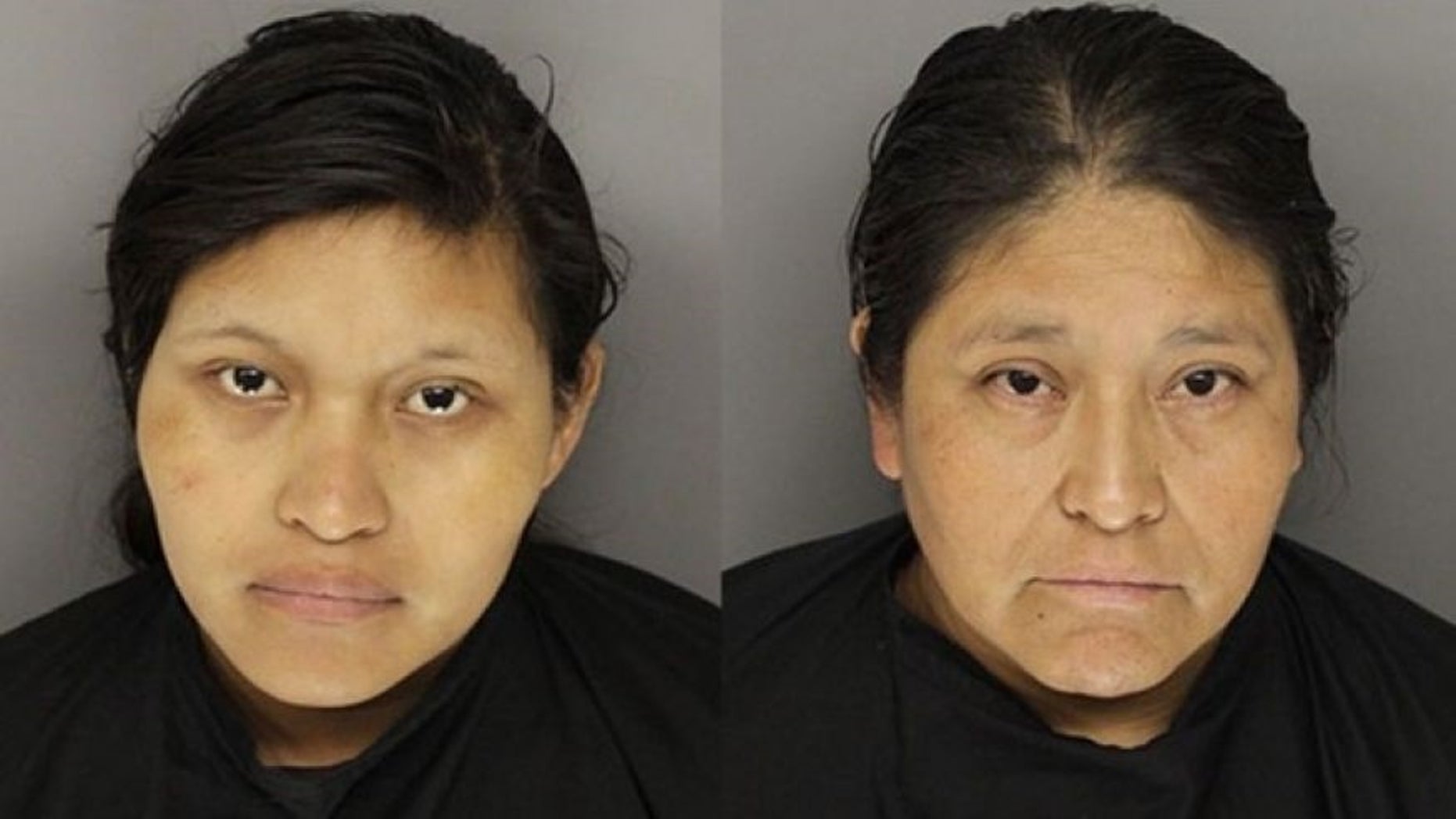 A woman who allegedly dumped her newborn in the trash at a South Carolina restaurant earlier this month had been ordered to leave the United States in 2016, officials said Tuesday.
Estela Ruiz-Gomez, 19, gave birth to a baby in the bathroom of her workplace, La Parilla restaurant in Greenville, S.C., on July 12 and subsequently disposed of the baby in the trash, authorities said. The baby's grandmother, Lorenza Gomez Rodriguez, 41, who also worked at the restaurant, allegedly knew about the birth. Both women were arrested Tuesday and are facing charges in connection with the incident.
SOUTH CAROLINA POLICE BELIEVE MISSING COUPLE IS DEAD; TWO HAVE BEEN CHARGED IN CONNECTION
Homeland Security is investigating both women and their immigration status but confirmed that Ruiz-Gomez had been ordered to leave the U.S. in 2016, but did not comply, Fox Carolina reported.
Police said Ruiz-Gomez took a break during her shift at the restaurant citing a stomachache. Rodriguez went to the bathroom to see if the woman was okay and told her co-workers that Ruiz-Gomez needed to be transported to the hospital.
VIRGINIA MIDDLE SCHOOL PRINCIPAL CHARGED WITH ASSAULTING STUDENT AFTER BACKSIDE SMACK
Later, one of the restaurant's employees was taking out the trash and noticed the bag was heavier than normal. The employee was dragging the bag through the parking lot when it ripped open and the infant fell out.
Emergency officials were called to the scene and rushed the baby to the hospital where the child was pronounced dead.
Ruiz-Gomez was charged with homicide by child neglect while Rodriguez faces aiding and abetting homicide by child abuse. The two women are being held at Greenville County Detention Center.