South Carolina authorities searching for escaped inmate, sheriff says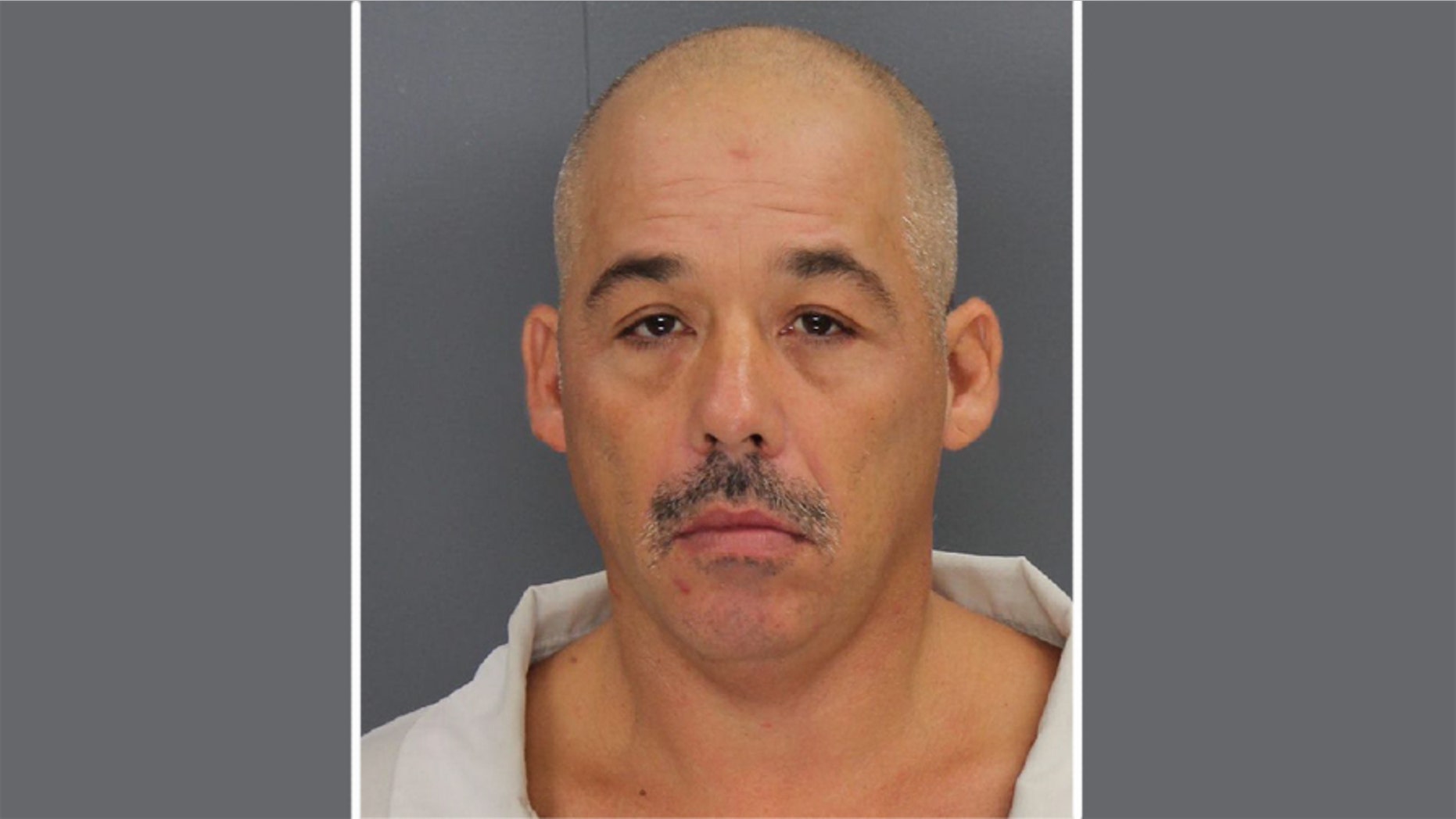 Authorities in South Carolina said they're on the hunt for an inmate who escaped from custody on Friday.
Brent Tyson Austin, 41, who was serving jail time for drug possession, managed to flee from the Union County Courthouse around 1:45 p.m., according to a wanted poster from the South Carolina Department of Corrections. He was said to be jailed at the Wateree Correctional Institution.
HOPEFUL RAPPER ATTEMPTS TO ROB MEMPHIS WINGSTOP TO GET OWNER RICK ROSS' ATTENTION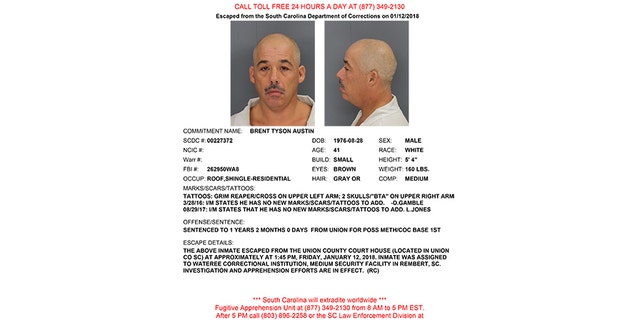 Austin may have stolen a pickup truck, a 2000 Dodge Dakota extended cab, in his effort to escape, Union County Sheriff David Taylor told WYFF 4. The word "Intimidator" is reportedly written on the vehicle's front windshield and the truck has a South Carolina license plate reading GWT 404, the outlet said.
The inmate is a white man, 5 feet 4 inches tall with brown eyes and has tattoos on his arms, according to the wanted poster.
"Investigation and apprehension efforts are in effect," the poster said.