Savannah Spurlock's dad says her son doesn't know she's missing
In an exclusive interview with Fox News, Savannah Spurlock's father said her oldest son, who is 4, doesn't know his mother is missing.
Cecil Spurlock, 54, told Fox News he's been taking care of Savannah's oldest son, Noah, 4, for about two months.
"I've got to maintain because I've got a little boy that doesn't know about his mom yet," Cecil said. "Noah goes to counseling on Thursday to tell him about his mom. He's a super happy boy. I've got to maintain around him. I can't lose it. He actually helps me."
Spurlock said the missing Kentucky woman was going through a difficult phase and "making horrible decisions" around the time that she disappeared in the early morning hours of Jan. 4. But he feels she was going to snap back to the responsible daughter and mother that many people say she was.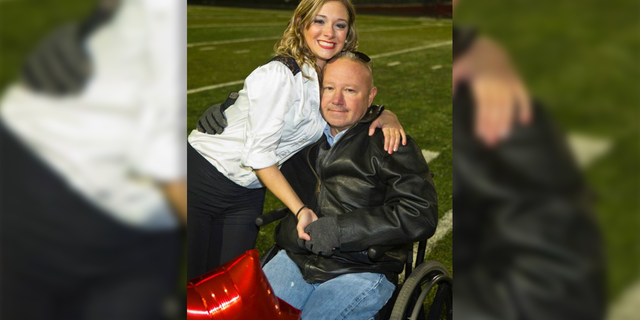 "That's my girl," he said. "Outgoing, kind and loving."
He said he thinks the three men last seen with his daughter know what happened to her.
SPURLOCK'S BEST FRIEND SAYS SHE WOULD HAVE 'JUMPED OUT OF CAR' BEFORE GOING TO RURAL COUNTY WITH STRANGERS
"Them boys know something," he said. "Someone knows something out there."
Spurlock says he does not know the young female friend his daughter was with at the bar the night that she vanished. Family and friends tell Fox News that Spurlock and her friend had a disagreement that caused them to part ways.
Fox News has attempted to reach the female friend that accompanied Savannah to the Lexington bar. Savannah's friends and parents tell Fox News that the two did have a disagreement – likely about where the night was headed after they left the bar.
Spurlock told Fox News he's overwhelmed by the community's support in the search for his daughter.
"I want to thank everyone searching. I just want to keep it going. I don't want it to end," he said.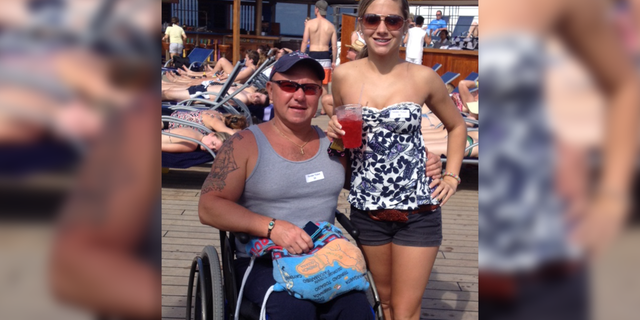 Savannah's father says he stays off social media and is "glad" he does because he's "hanging on by a thread" and couldn't bear to see some of the comments people are posting about his daughter on the web.
Cecil Spurlock tells Fox News he is a Navy veteran and suffered from an accident that left him in a wheelchair. He says he became closest to Savannah around the time that she started taking college classes. He said he gets along with Savannah's mother, Ellen. Spurlock's parents both tell Fox News they stay in touch with detectives searching for their daughter.
PHOTOS SHOW PURSE, PHONE SAVANNAH SPURLOCK WAS CARRYING THE NIGHT SHE DISAPPEARED, POLICE SAY
Savannah's best friend, 21-year-old Sabrina Speratos, told Fox News Savannah would have "jumped out of the car" if she knew the three men she was last seen with planned on driving her one-hour south to rural Garrard County — which is where police tell Fox News the young mother ended up the night she went missing.
Surveillance video shows Spurlock leaving The Other Bar in Lexington around 2:30 a.m. with three men in the early morning hours of Jan. 4. A short time later, Spurlock FaceTimed her mother to tell her she would be home in the morning – but then something went wrong.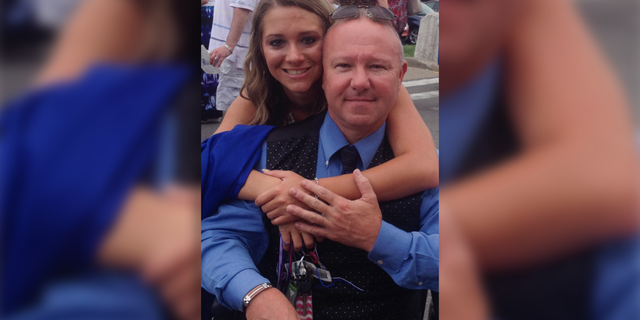 "She did not seem to be under any duress, she just she seemed happy," Ellen Spurlock said. "I went back to sleep thinking, 'you know, she's going to be home later this morning. She promised me.'"
Richmond police told Fox News they have identified and questioned the three men. So far, the three males have cooperated and have not been publicly named or listed as suspects.
Police are not asking the public to be on the lookout for any other suspects but they are asking the public to keep their eyes open for Savannah's tan Michael Kors purse and rose gold iPhone that she had on her.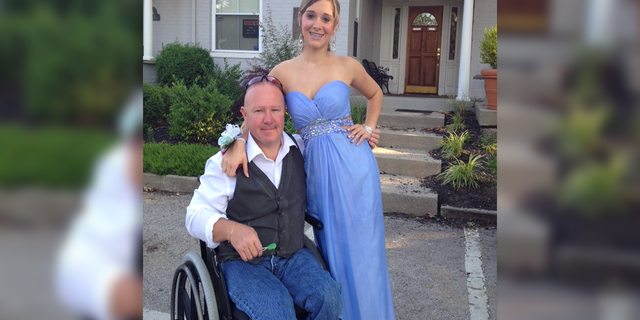 Speratos said Spurlock may have made a mistake by leaving the bar with the men – but should not be bashed for it.
CLICK HERE TO GET THE FOX NEWS APP
"Maybe they had mentioned it from the beginning, 'Hey we're having a party, do you want to come over?'" Speratos said. "She may have had one too many drinks and was like 'OK, I'm not ready to go home yet,' which is why she made that FaceTime call to her mother saying, 'I know for certain I'm going to be home, I will be home.'"