Somali workers walk out of Minnesota bakery in protest of new dress code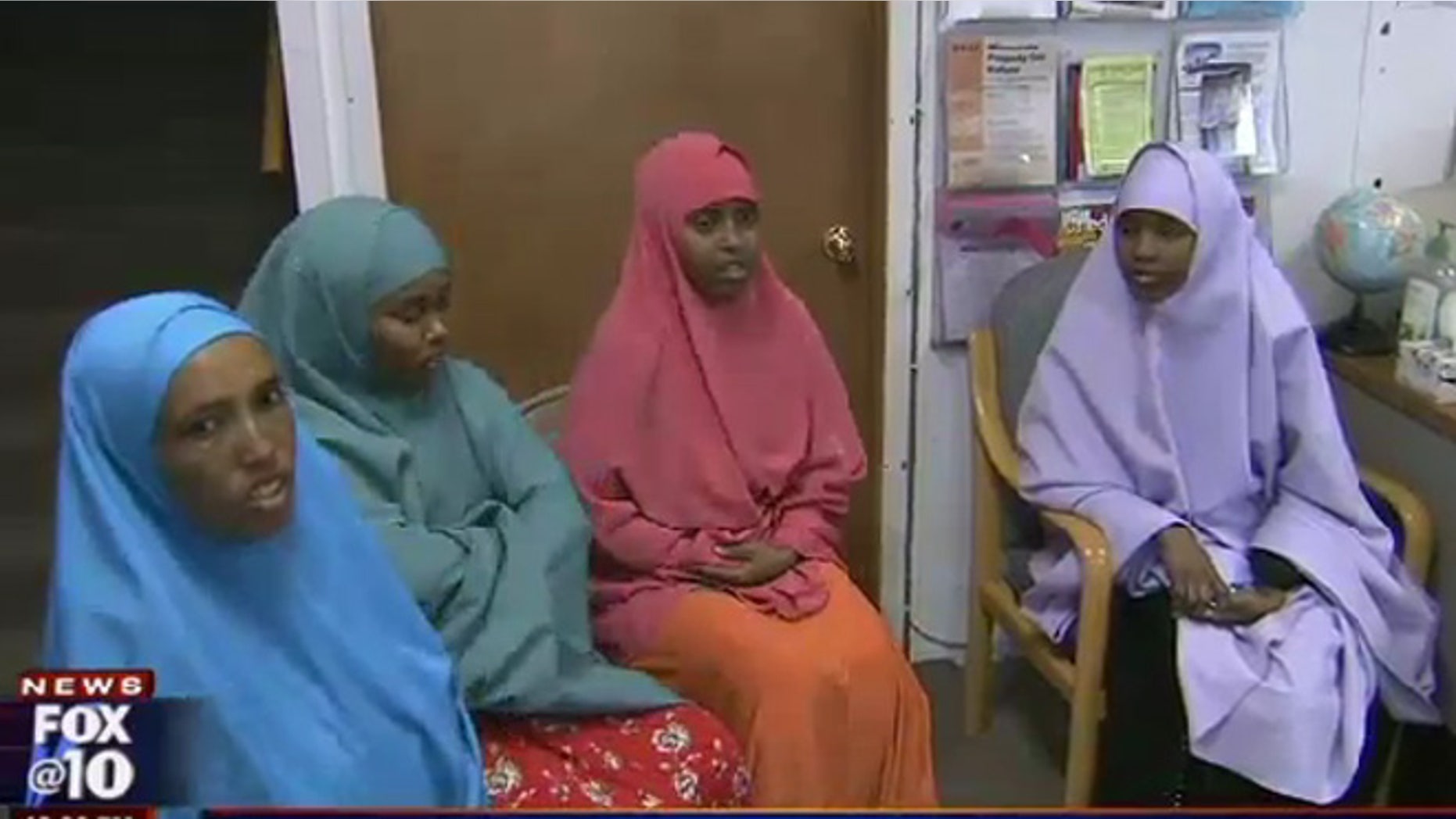 More than 30 Somali employees at a bakery walked out in protest Monday after the owner ordered female workers to wear mid-calf skirts after a woman's long dress recently got caught in a boot washer, MyFoxTwinCities.com reported.
Mike Knowles, the owner of Dianne's Fine Desserts, told the Faribault Daily News that the new guidelines were installed for safety concerns. Somali workers, however, call the new rules an attack on their Muslim religion.
The women reportedly showed up to work in their full-length attire and were given the option to adjust their skirts or leave. About a dozen women left and they were joined by 20 men who say the dress code goes against teachings in the Koran.
The boot washer is a sanitation device that cleans footwear before workers enter the plant. The Somali women said they'd be willing to pull up their skirts during the brief process. Knowles says the safety issue was addressed and the company made a reasonable accommodation.
The workers sought assistance from the Council on American-Islamic Relations, which came to the aid of 25 Muslim employees who were terminated in December 2010, the report said.
At the time, the business was under a different owner who fired the employees after the break schedule was altered into a conflict with employees' prayer schedule, the report said. But employees reportedly prayed anyway.
A complaint was forwarded to the U.S. Equal Employment Opportunity Commission, and the workers were reinstated.
The current walkout also has been brought to the attention of the American Civil Liberties Union.