Sketches released in deadly stabbing of tourist in San Francisco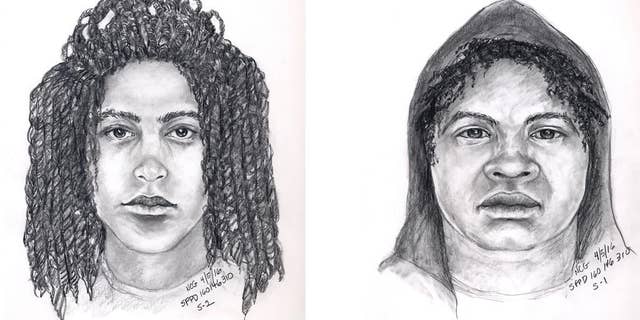 San Francisco police investigators have released sketches of a man and a woman wanted in the killing of a British tourist.
Police released the sketches Monday of a couple they say attacked 48-year-old Paul Tam, of Manchester, near San Francisco's Cathedral.
Last month, investigators released surveillance video that shows a man chasing Tam onto a street, stabbing him while he's on the ground and taking his bag before running away.
Tam died March 24 at a San Francisco General Hospital, where he was taken after the Feb. 18 attack.
Police have yet to make an arrest in the attack, which is now being investigated as a homicide.
The San Francisco Police Officer's Association is offering a $5,000 reward for information leading to the arrest of the two suspects.