Shooting at Southern California law firm leaves 1 lawyer dead, another wounded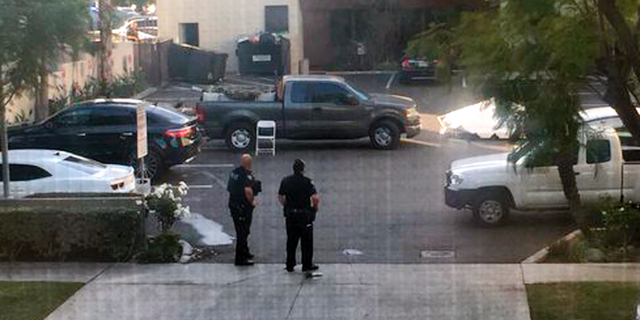 An attorney who reportedly had just been canned at a Southern California law firm opened fire in the office, killing one senior partner and wounding another before killing himself, according to the Orange County Register.
The paper quoted sources as saying the partner who was killed was Major Langer, 75, and the partner who was wounded was Ronald Beck, who ran the day-to-day operations at Perona, Langer, Beck, Serbin, Mendoza and Harrison, a personal injury litigation firm in Long Beach.
"This guy was the most caring, sincere man I probably ever met," longtime friend Jim Hall told the paper, referring to Langer. "He just had a heart of gold and really cared for everybody who works at the firm and considers them members of his family. He certainly didn't deserve this."
The shooter's name was not immediately known, the paper reported.
A friend of Beck's said his son drove him to the hospital after the shooting Friday, according to the paper.
Police received reports of a shooter at 2:25 p.m. at the law firm in the Bixby Knolls section of Long Beach – an oceanfront city south of Los Angeles, Fox 11 reported.
Dozens of police officers, including members of a SWAT team, surrounded the building. The first officers to arrive entered the office looking for the gunman, and initially encountered groups of terrified workers hiding or trying to escape, the Los Angeles Daily News reported, citing police sources.
Nearby residents said they were shaken by the sudden and significant police presence.
"When you see helicopters over your home, and they're police helicopters, that's a bad sign," Kelly Bray, 61, told The Los Angeles Times.
Eventually, police confirmed the gunman and another victim were dead, with a third person was injured.
At a news conference, Sgt. Brad Johnson of the Long Beach Police Department said the suspect had shot himself but it remained unclear if he died before or after police arrived.
The Associated Press contributed to this report.