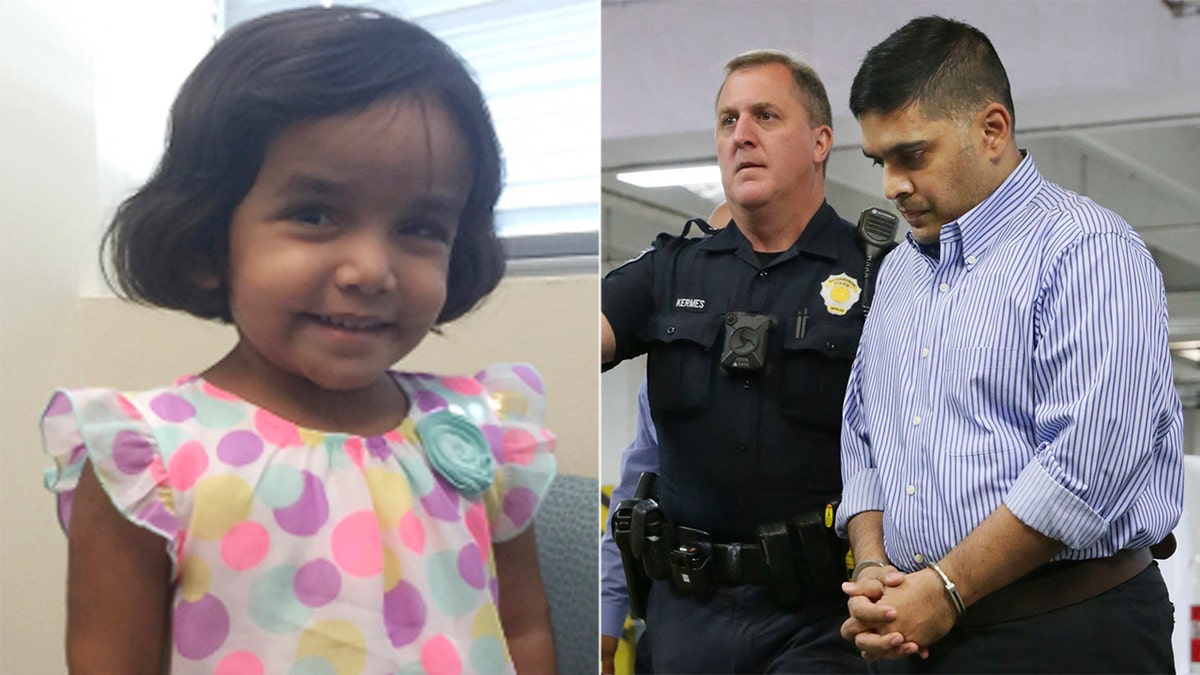 Little Sherin Mathews' body has been sent to a funeral home by the Dallas medical examiner, Fox News learned Sunday.
A spokesman for the office confirmed the adopted girl's body was released Saturday, but would not say to whom.
He declined further comment.
The cause of Sherin's death is still pending, a spokesman for the police department in Richardson, Tex., told Fox News Sunday.
TEXAS MOM CLAIMS SHE HAD NO PART IN 3-YEAR-OLD SHERIN MATHEWS' DEATH
Her body was found inside a drain under a road in Richardson on Sunday by cadaver dogs.
Her adopted father, Wesley Mathews, has been arrested on a charge of felony injury to a child. He told police that Sherin had choked to death while drinking milk in the middle of the night.
Mathews reported her missing Oct. 7.
He and his wife adopted the girl from an orphanage in India last year.
Sini Mathews has denied any role in the girl's death and says she is cooperating in the investigation. Richardson police say Mathews hasn't been as cooperative as she has said.
More than two dozen people lit candles and said a pray for the girl at a vigil Saturday at the India Association of North Texas in Richardson, NBC Dallas reported.
The attendees included Shir Anupa Ray, an official with the Consulate General of India in Houston.
He told the station that Sherin's life was a "tragedy."
"A lot of people failed her, so it's time for us to pray for her, get together and hope that, you know just pray that nothing like this happens again in our community," he said.
ORPHANAGE OWNER IN INDIA: TEXAS GIRL HAD NO EATING PROBLEM
The Dallas Morning News reported Friday that Sherin had multiple special needs that her parents sought treatment for before her death.
But it's unclear how closely they followed the advice of doctors and counselors and whether middle of the night feedings were prescribed, according to the paper.
Sherin suffered from malnutrition when she was adopted, the paper reported.
Babita Kumari who managed the orphanage in eastern India where the girl had lived since infancy has refuted that claim.
"Look at the photos of the child. Does she look malnourished?" Kumari told The Associated Press in an interview Thursday.
The Associated Press contributed to this report.