Second teen dies of gunshot wound after Oklahoma mom's rampage, authorities say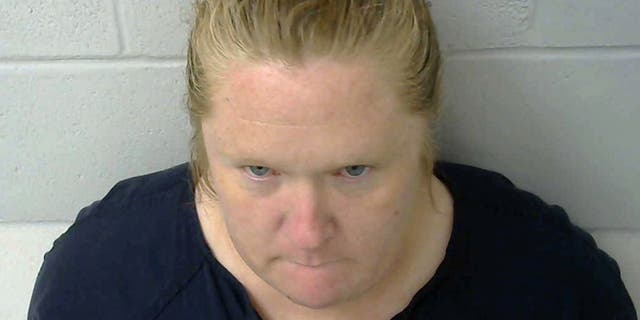 Authorities in eastern Oklahoma said a 16-year-old girl died Tuesday night, becoming the second sibling to die after their mother allegedly shot them while they slept earlier this month.
The suspect, identified as Amy Leann Hall, 38, told authorities she shot her daughter Kloee Toliver as part of a Nov. 1 rampage, according to reports.
Kloee was previously declared brain dead and on life support until her organs could be donated, a spokesman for the Okmulgee County Sheriff's Office said.
Son Kayson Toliver, 18, died Nov. 1 of a gunshot wound to the head while he slept in his bed at a home in the Nuyaka area, about 35 miles southwest of Tulsa. He was pronounced dead at the scene, the Houston Chronicle reported.
Hall has been charged with one count of first-degree murder in her son's death. Officials said they will charge Hall with a second count of first-degree murder in her 16-year-old daughter's death.
Hall also allegedly fired at a 14-year-old daughter, but the bullet hit the wall, the paper reported, citing the affidavit.
The youngest daughter then ran to the bathroom, records show, according to Tulsa's KJRH-TV. She came out of the bathroom and took the pistol from Hall, records said. She was in good condition, officials said.
The mother had said she was "so sorry for what she (did)," according to court documents.
Hall told investigators that she thought "some part of (her) thought (she) was saving them" from her ex-husband, the station reported, citing court documents.
The mother and the children's father were separated and involved in a two-year custody battle. Last month, Hall filed an emergency order asking for temporary sole custody of the children. In 2016, the man claimed that Hall was mentally unstable and was psychologically abusive to the children.
Hall said she had planned to take her own life, when she was interrupted by one of the children, before fleeing in a vehicle, the paper reported. She sped nearly 100 mph before stopping in Okmulgee.
She was being held without bond at the Okmulgee County Jail.
The Associated Press contributed to this report.