Sears Yanks Shirts Showing Picture of Twin Towers With Word 'Gotcha'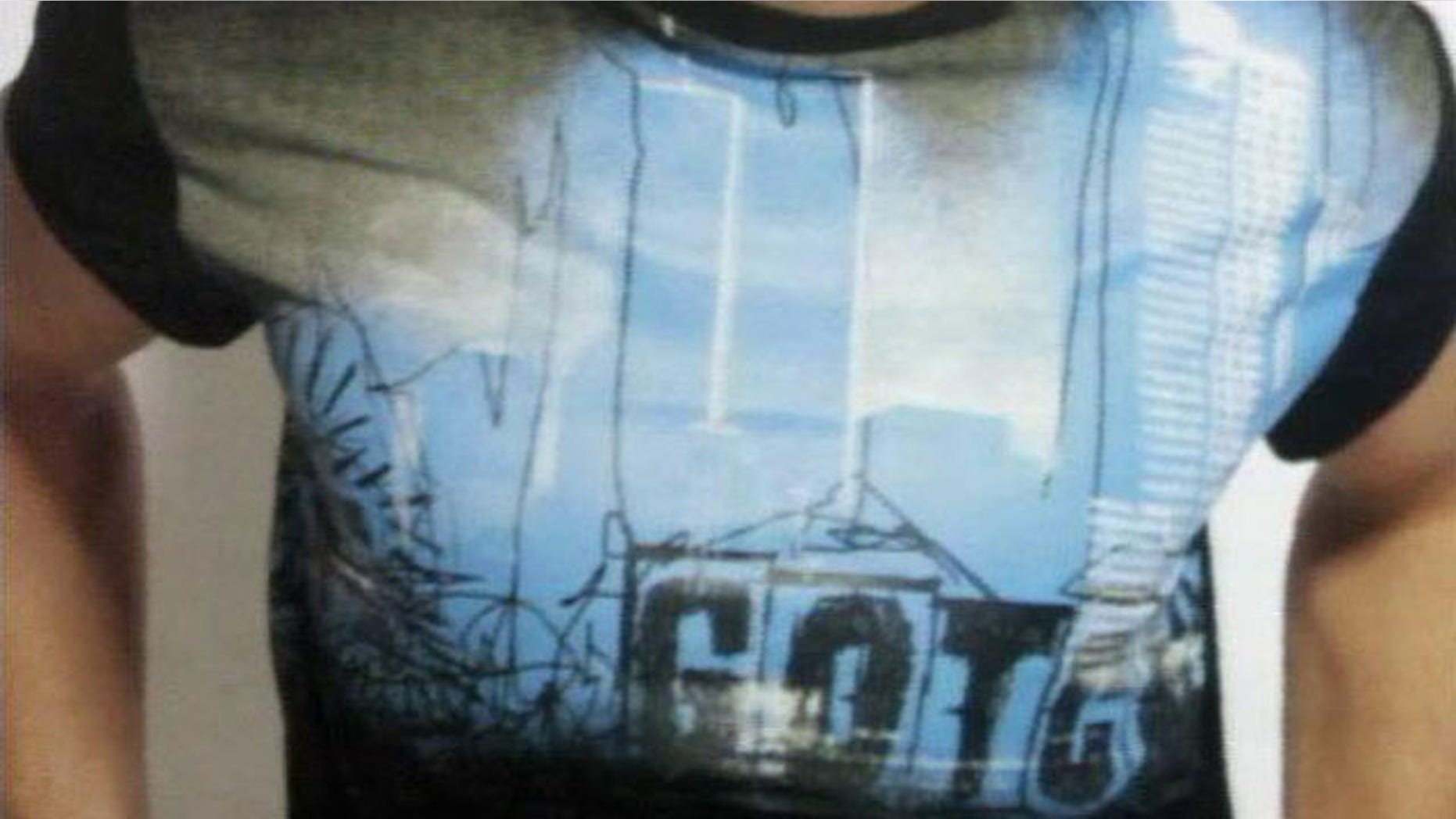 Sears department store is reportedly under fire for selling T-shirts depicting images of the Twin Towers with the word "Gotcha" emblazoned on the front of the clothing.
Sears, once the biggest retailer in the U.S., pulled the Sept. 11-related shirts from shelves in Kansas City, Mo., following complaints that the clothing was disturbing, fox4kc.com reports.
"Seeing that and what it means is upsetting, very heartbreaking," said a Sears employee, who spoke to the station on condition of anonymity.
The company Gotcha reportedly made the clothing and printed its brand name on the front of the shirts. But Sears executives claim the word "Gotcha" was never meant to be attached to images of the World Trade Center towers, the station reports.
"We began removing this T-shirt from stores earlier in the week when the image was brought to our attention," a representative for the company said in a statement. "We expect to have it removed from all stores as quickly as possible. We apologize for the oversight."