Search for Oregon boy who disappeared from Portland school grows as police meet with parents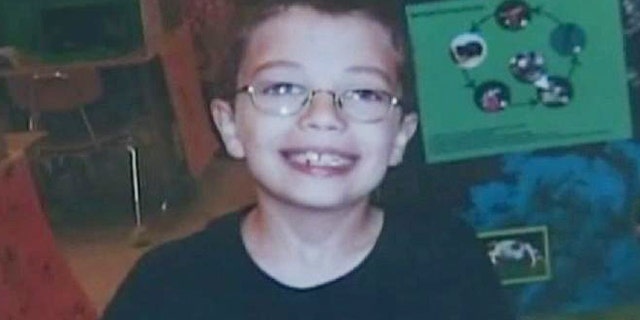 NEWYou can now listen to Fox News articles!
PORTLAND, Ore. -- A widening search for a 7-year-old boy who disappeared from his school entered a fourth day Monday, with sheriff's deputies stopping motorists in the hunt for clues and distributing fliers bearing the picture of the spectacled boy.
Authorities have not yet called the Kyron Horman's disappearance a kidnapping, but they're describing him as a "missing endangered child." The FBI has joined the search.
As parents drove their children to Skyline Elementary School on Monday, sheriff's deputies stopped them in the hilly countryside just west of downtown Portland to ask if they had been at the school Friday and determine what they may have seen.
Investigators interviewed nearly 200 of Kyron Horman's classmates and their parents over the weekend, and crisis counselors were brought to the school Monday. The boy disappeared sometime after his stepmother left him at the school Friday morning.
The stepmother, Terri Moulton Horman, has a Facebook page, and friends of the family have been using it to offer prayers and ask what they can do to help find Kyron. People from Eugene, Roseburg, Vancouver, Wash., and elsewhere offered to distribute fliers with pictures of the spectacled boy.
The boy and his stepmother attended a science fair at the school early Friday, and she last saw him walking down a hallway toward his second grade classroom at 8:45 a.m. He was wearing a "CSI" T-shirt and dark cargo pants.
School staff didn't see him after that time.
The Multnomah County sheriff's office was contacted about 4 p.m. after Kyron did not return home on the bus, and authorities have been searching the school and the surrounding area ever since. The search focused on the area around the school and the two miles to Kyron's house.
Most public schools in the Portland school district use an automated dialing system that lets parents know when their children are absent from class without prior approval. Matt Shelby, spokesman for Portland schools, said Skyline has not used the system because it was primarily set up for truancy, which has not been a big problem at the school. In addition, it's a small school -- with only about 300 students -- and teachers usually know the reason for their students' absences, he said.
Authorities were reviewing photos and videos taken at the school's science fair. The last photo of Kyron shows him smiling in front of his project on the red-eyed tree frog.
Asked if there were any persons of interest, Sheriff Dan Staton replied: "In this type of situation, I think everyone is of interest to us."
The FBI has dispatched its Child Abduction Rapid Deployment Team and its Behavioral Analysis Unit, which often takes part when a young child disappears. Its presence doesn't mean police have determined the child has been abducted, the FBI said.
The boy's parents were not ready to speak, Lt. Mary Lindstrand said Sunday.