Search called off for 2 missing Lake Michigan boaters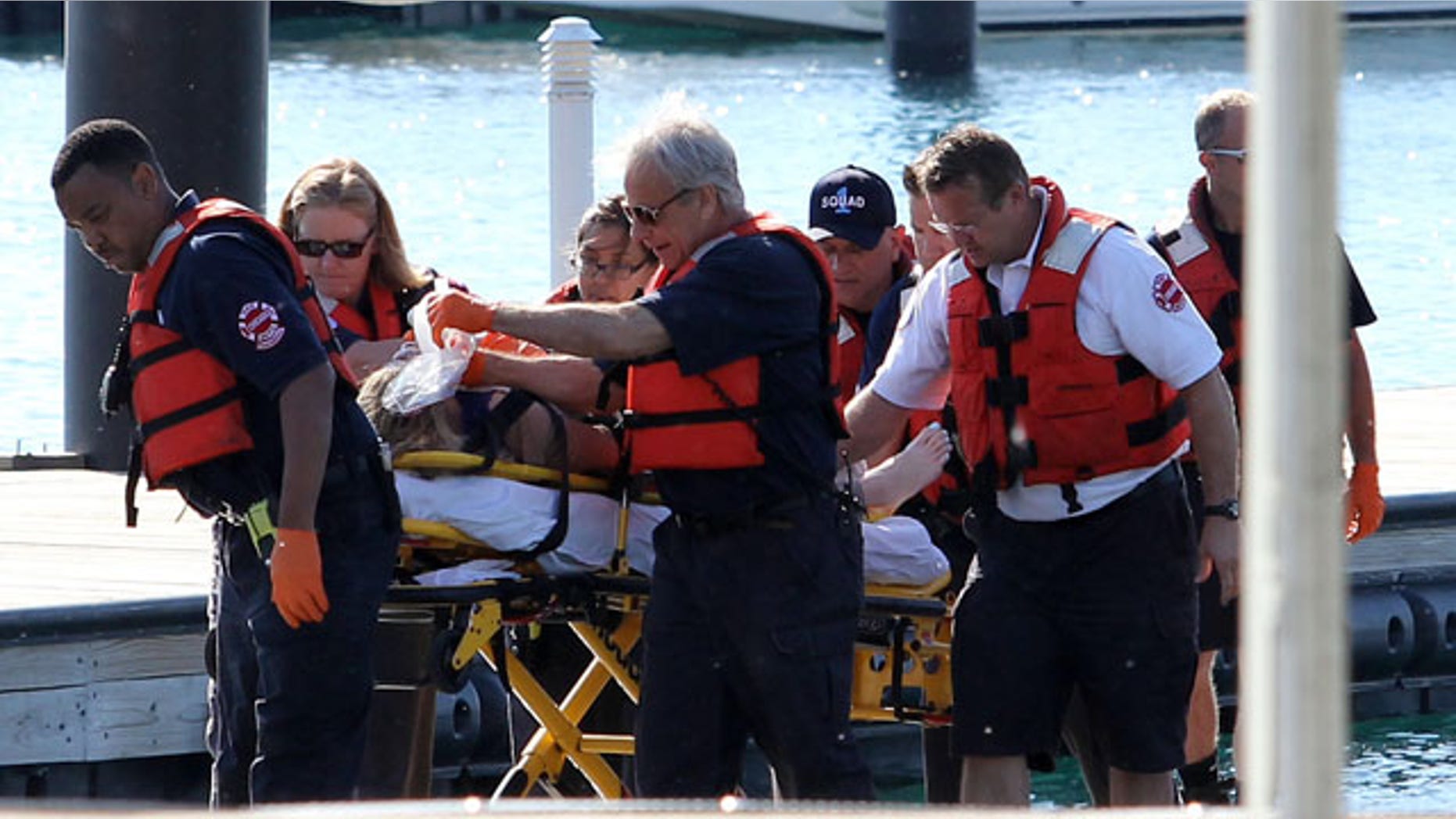 The Coast Guard has ended a search for two people who jumped from a boat in Lake Michigan Saturday evening following an accident that left one person dead and another hospitalized in stable condition.
Petty Officer 2nd Class Levi Read said the two people are presumed dead and that the 1,600 square-mile search was called off Sunday night, more than 15 hours after a fisherman pulled a woman from the water. She died soon after.
"The Coast Guard searches for people we believe are alive and with the temperatures out there, the equipment they had... we don't believe they survived," Read said Monday, according to The Associated Press. He added that the water temperature of Lake Michigan is in the low 60s and that a person could not survive such temperatures for more than six hours.
A man who was pulled from the water remains hospitalized. He has told authorities that four people jumped from the boat early Sunday.
Police said a man was rescued at approximately 6:15 a.m. local time by a charter company fishing captain. The man told police that the boat he was on was traveling from New Buffalo, Mich., to the Chicago area when it capsized.
Chicago Fire Chief Joe Roccasalva said that man was suffering from hypothermia and gave conflicting information to authorities about the number of people on board the boat.
"When you're hypothermic, you're not thinking straight," Roccasalva said, noting the water temperature was 60 degrees Sunday morning. "So he was a little confused."
The Coast Guard later confirmed that four people were on the boat and not six as had been originally reported.
Later Sunday morning, authorities said a woman in her late-20s was pulled out of the water in "extremely critical" condition. She was rushed to a local hospital, but was later pronounced dead.
Still unanswered, though, is why the people on board did not place a distress call on the radio that was presumably on the boat or attempt to signal other boaters that they were in trouble.
"The Coast Guard heard nothing on the radio, no flares were seen during the night," said Larry Langford, spokesman for the Chicago Fire Department, which participated in the search.
Nobody reported seeing a fire on the lake and neither the boat nor any debris has been found, Read said.
"Usually, if the boat is intact it will remain afloat and if it doesn't we find some kind of debris," he said.
It was not immediately clear what caused the boat to capsize.
Crews had been conducting an air and water search of an area approximately 6 miles from the 31st Street Harbor. The two missing people are a 30-year-old man and a 27-year-old woman.
The Chicago Police Department said it may resume what is called a "recovery" search Monday.
The Associated Press contributed to this report.