Rwandan Immigrant Faces Genocide Allegations in Home Country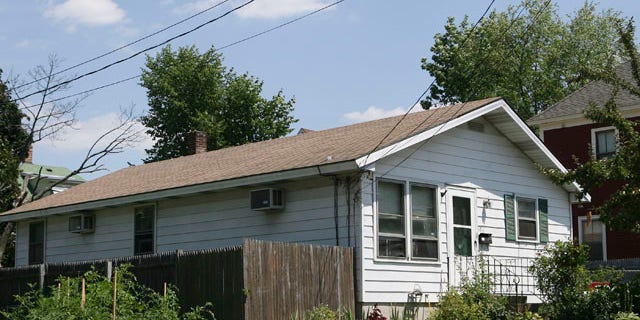 CONCORD, New Hampshire -- Beatrice Munyenyezi brought her three daughters to the United States from war-ravaged Rwanda in 1998 and focused on the American Dream: private schooling for her girls, a home with a swimming pool, a sport utility vehicle.
Before long, she had a $13-an-hour job at Manchester's Housing Authority in New Hampshire, her children were enrolled in Catholic school, and she was on her way to financing a comfortable American lifestyle through mortgages, loans and credit cards.
Now the 40-year-old mother sits behind bars, held without bond while she awaits trial on federal citizenship fraud charges for allegedly lying about involvement in the 1994 Rwandan genocide, when at least 500,000 ethnic Tutsis and moderate Hutus were killed.
Authorities say she was an extremist Hutu who killed and enabled the rapes of untold Tutsi victims -- not the innocent refugee she claimed to be in 1995 to gain U.S. entry, when she applied for a visa and for citizenship.
Munyenyezi has pleaded not guilty to two counts of lying to obtain U.S. citizenship on her refugee and naturalization applications, by denying any role in the Rwanda genocide. She is scheduled for trial in May 2011.
Her dream life apparently ended, it started falling apart years earlier. She filed for bankruptcy in May 2008, walking away from hundreds of thousands of dollars in debt: a $222,000 mortgage, $14,125 in student loans, $4,198 in municipal taxes and fees and $30,000 in credit card and other unsecured debt.
"She lived here for probably two years without paying her mortgage; she didn't pay her bills for a good two years," said Tom Prince of Manchester, who lived across the street from Munyenyezi. "We all feel she took advantage."
Assets she listed included $1,500 in a checking account, $2,000 worth of furniture and $500 in clothing. She also owned a 2000 Toyota 4Runner valued at $12,000.
Her bankruptcy lawyers did not return calls seeking comment.
Munyenyezi was sworn in as a U.S. citizen in early 2003 and bought the three-bedroom home later that year.
When she first moved in, Prince helped her clean out a backyard pool and get its filter in working order. Next door neighbor Scott Silver helped with moving things, including her new wide-screen TV, and cleared her walkway of snow.
"She knew nothing about owning a home," Prince said. "She never said, 'Thank you."'
When she didn't need their help, Munyenyezi was quiet and kept to herself. They described her three daughters as polite, smart girls who played basketball. Now teenagers, they are living with relatives in the U.S.
Both men said they saw large scars on Munyenyezi's shoulders and arms when she wore halter dresses. At least once a year she traveled to Africa for two to four weeks at a time, they said. Her Rav4 vanity plate was "Shalom," her husband's name.
She worked full time from 2001-2005 as a family services coordinator for the Manchester Housing and Redevelopment Authority. Director Dick Dunfey would not comment on Munyenyezi, citing office policy.
Last year, Munyenyezi obtained an associate's degree in liberal arts from Manchester Community College.
By the time she filed for bankruptcy, Munyenyezi was working at Elliott Hospital in Manchester as a nurse's aide. Leanne Quartorchi of the medical staffing firm MAS Home Care of New Hampshire considered her reliable.
Quartorchi said she was "floored" by Munyenyezi's indictment. "She was so quiet and mild-mannered."
Federal prosecutors decline to say how Munyenyezi came to their attention. But in court documents, immigration agents describe interviews with alleged witnesses to the atrocities.
A federal affidavit says Munyenyezi and her husband, Arsene Shalom Ntahobali, were extremist Hutus who participated in roadblocks and ID checks that resulted in numerous Tutsi rapes and killings.
Court papers give a graphic account of Munyenyezi allegedly striking a young Tutsi boy so hard in the head with a wooden club that he died instantly.
Ntahobali and his mother, Pauline Nyiramasuhuko, are prominent defendants in the United Nation's international crimes tribunal on Rwanda, both charged with genocide and crimes against humanity. Incarcerated in Tanzania, they await a verdict this fall.
Munyenyezi testified as a defense witness at her husband's trial in 2006. In her bankruptcy filing, she described herself as single but her criminal attorney, David Ruoff, said last month she was still married.
Ruoff said he may depose witnesses in Rwanda to prepare her defense.
"I'm obviously concerned about the legitimacy of any witness statements coming out of Rwanda, from what I've heard anecdotally from other prosecutions," Ruoff said. "If she's convicted and her citizenship is stripped, she'll be deported to Rwanda and she'll be in custody the rest of her life."