Robbers held up Philly gas station, then pumped gas for those who paid cash, cops say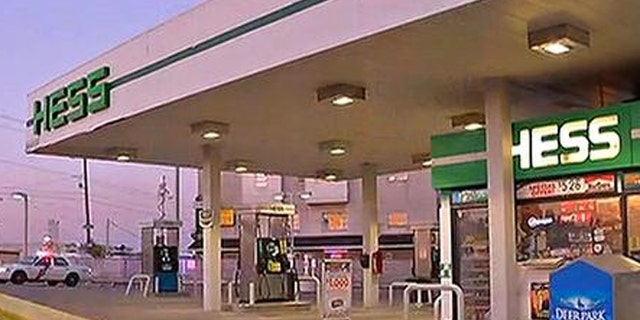 Authorities say several men robbed a Philadelphia gas station, firing a shot that grazed the clerk. But it's what they did afterward that has police scratching their heads.
Police say that instead of fleeing, the robbers stuck around early Monday and pumped gas, offering a discount to those who paid cash.
Lt. John Walker calls the robbers' actions "bizarre." He says they probably felt they didn't get enough money in the stickup "so they're going to sit there, take control of the business, offer gas at a discounted price and try to get additional money."
One suspect was wearing a shirt with a Hess logo on it and began acting like he was working in the store and selling gas at a discount if everybody who drove in overnight agreed to pay cash, MyFoxPhilly.com reported.
Police don't know exactly how long this discount offer lasted, or how many customers came and went. But they do believe that this started around 1 a.m. and could have gone on for up to three and a half hours until these guys left and the clerk, who had been kept in the bathroom, got free and made a 9-1-1 call.
The robbers hit the clerk over the head with the gun, causing it to go off and a bullet to graze the clerk's head. Police are telling all stations in the city to be on the alert for this. They think the clerks may, at first, believe the man with the Hess shirt is a delivery guy.
The clerk's father says his son was told by the robbers to stay in the bathroom for two hours. Police say the robbers are at large.
The Associated Press contributed to this report