Retired cop accused of fatally shooting man for texting in Florida movie theater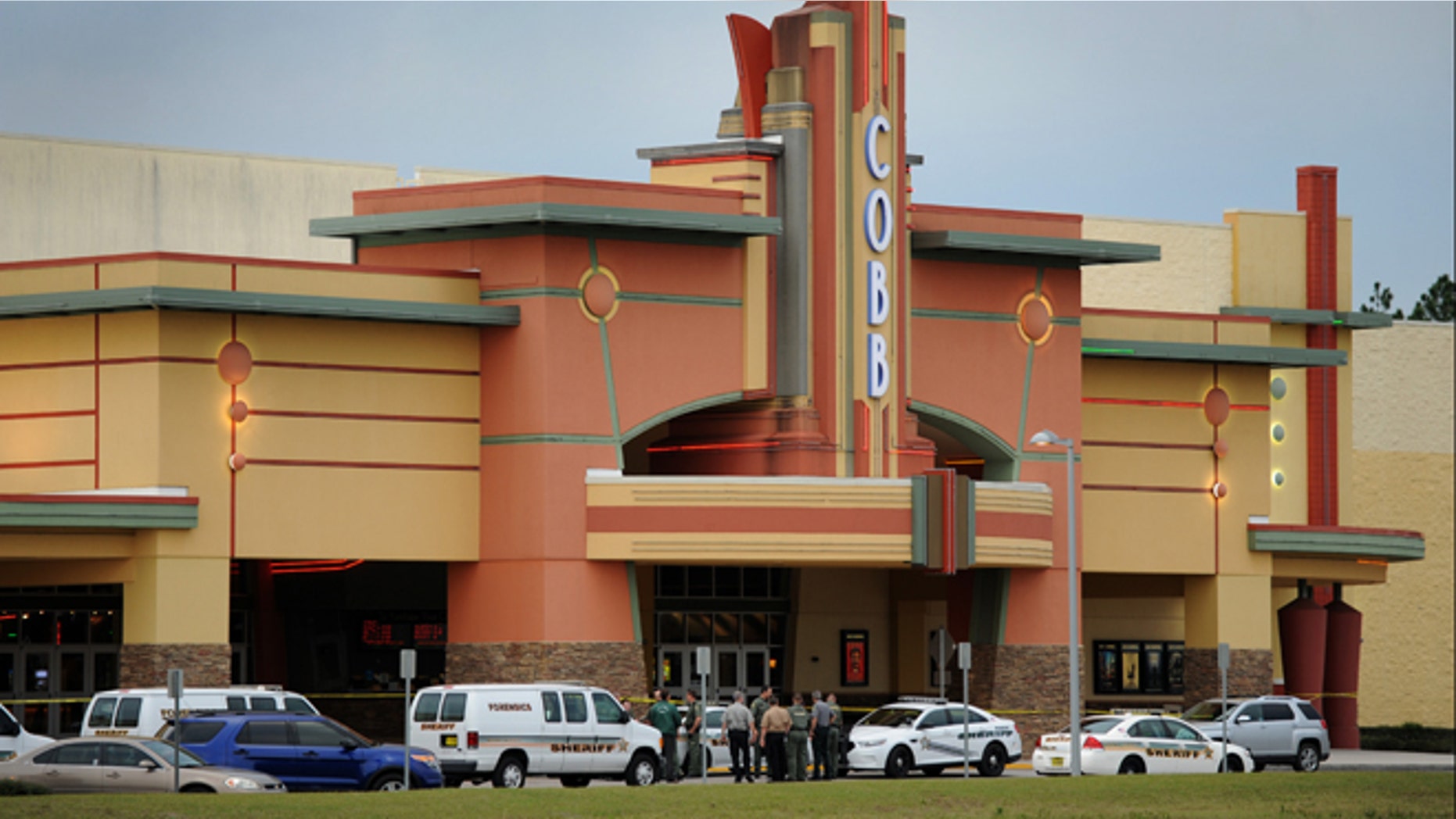 A retired police officer allegedly shot two people, one fatally, during a cell phone dispute inside a Florida movie theater Monday, authorities said.
The dispute began around 1:30 p.m. at a theater in Wesley Chapel when Curtis Reeves Jr., 71, told 43-year-old Chad Oulson to stop texting during a showing of "Lone Survivor," Pasco County Sheriff Chris Nocco said. When Oulson refused, Reeves alerted the theater staff, which escalated the confrontation.
At that point Reeves allegedly pulled out a gun and shot Oulson, authorities said. Oulson's wife, Nicole, put her hand in front of her husband in an effort to protect him and was injured.
Chad Oulson later died from the gunshot.
An off-duty police officer who was present at the scene restrained Reeves until authorities arrived, Nocco said.
Reeves, who retired from the Tampa Police Department in September 1993 as a captain, was charged with second-degree homicide, authorities said.
Nocco said his detectives considered if the case qualified under the state's controversial "stand your ground law," which permits residents to employ deadly force if they fear imminent danger, but decided the criteria did not apply, MyFoxTampaBay.com reported.
"It's absolutely crazy it would rise to this level over somebody just texting in a movie theater," Charles Cummings, a Vietnam veteran who was watching the movie at the time of the shooting, told MyFoxTampaBay.com. "I can't believe people would bring a gun to a movie."
Click here to read more from MyFoxTampaBay.com.
The Associated Press contributed to this report.