Restraining orders show turmoil in home where woman found dead, ex-husband charged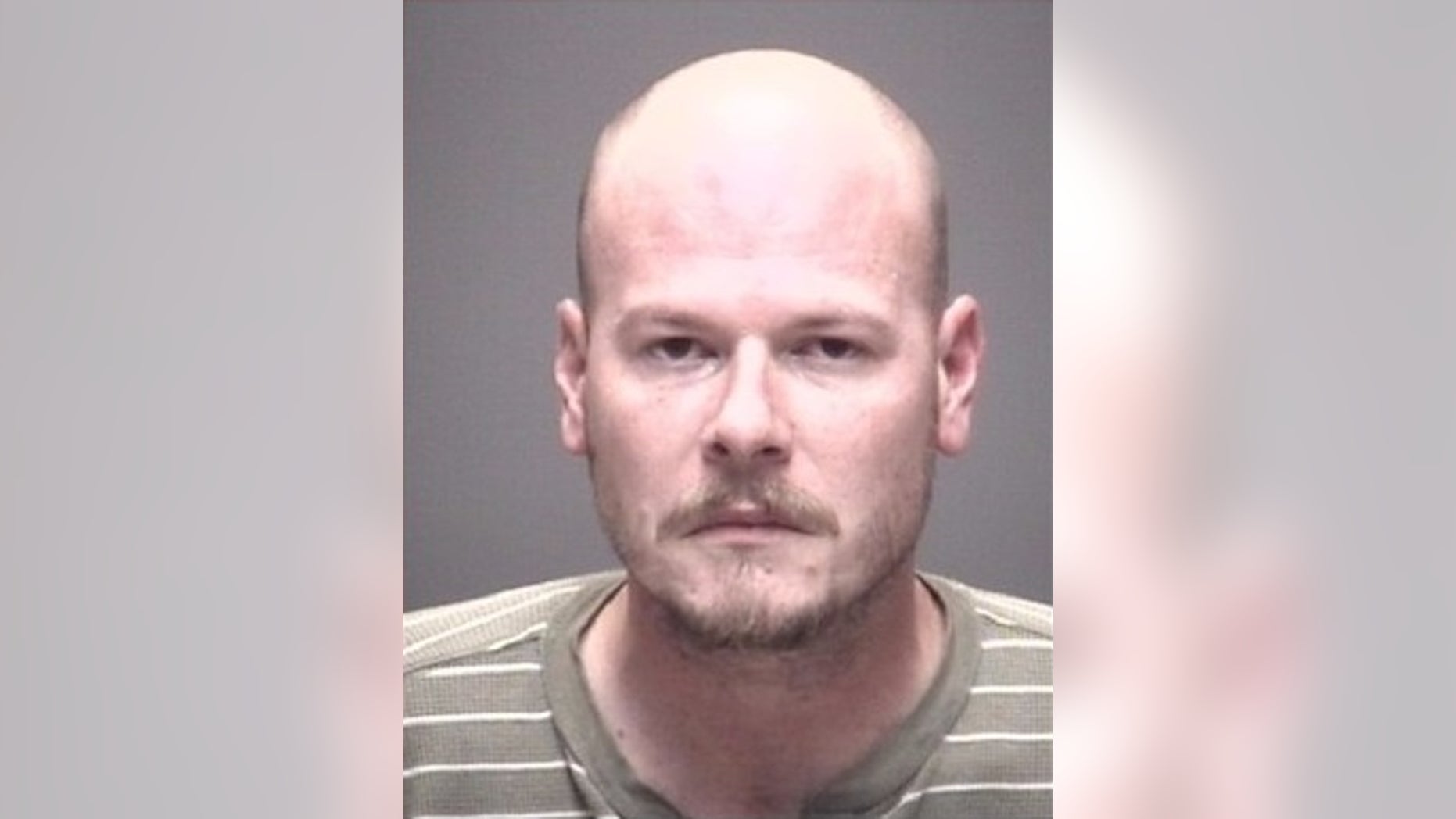 More than a year before a man in Texas was charged with murdering his ex-wife, court documents obtained by Fox 26 News showed the pair had filed restraining orders against each other.
WOMAN ONCE ACCUSED OF FAKING ABDUCTION DEFENDS HERSELF TO ONLINE HARASSERS
Anne Christine Johnson's body turned up in a garage inside the home of her ex, Shaun Philip Hardy, in League City, according to investigators. Police arrested him last Friday.
On June 19th, 2015, Hardy filed a protective order against Johnson, protecting him from her, as well as their son. The couple divorced on April 5th, just a few months before.
WOUNDED HOMEOWNER WHO KILLED HOME INVASION SUSPECT 'ACTED ACCORDINGLY,' POLICE SAY
In Hardy's affidavit he claims Johnson came over for a night of visitation with their son and that at one point after she had been drinking she would not leave and pushed him. Hardy says she picked up a hunting knife and pointed it at him and says, "she told me she could kill herself and people would think I did it".
Hardy also says at one point Johnson was in a closet holding a shotgun and that the safety was engaged. He says the gun was unloaded and that she was holding it like a bat. He then goes to say he was in fear of his life and his son's life. He even says at one point Anne Christine Johnson stabbed the bed their son was asleep on. After seeing this Hardy says he responded aggressively and engaged in a physical fight with Johnson, which caused her to leave.
On the 30th of that month Anne Christine Johnson filed a protective order against Hardy. In her affidavit she says in the five years the couple was together Hardy physically hurt her, was verbally abusive and that he made threats against her. She says at one point he assaulted her with a shotgun, threatened her and choked her. Johnson also claimed the night or the argument Hardy shoved her to the ground, got a shotgun, loaded it and pointed it at her.
Johnson even says that Shaun rammed his own head into a wall and told her, "he was going to put me to sleep, put me in the bathroom and slit my wrists so that it looked like suicide".
Fox 26 News spoke to Anne Christine Johnson's mother Stephanie who says that she was often in fear of her daughters life.