Residents Evacuated After Freight Train Carrying Chemicals Derails in California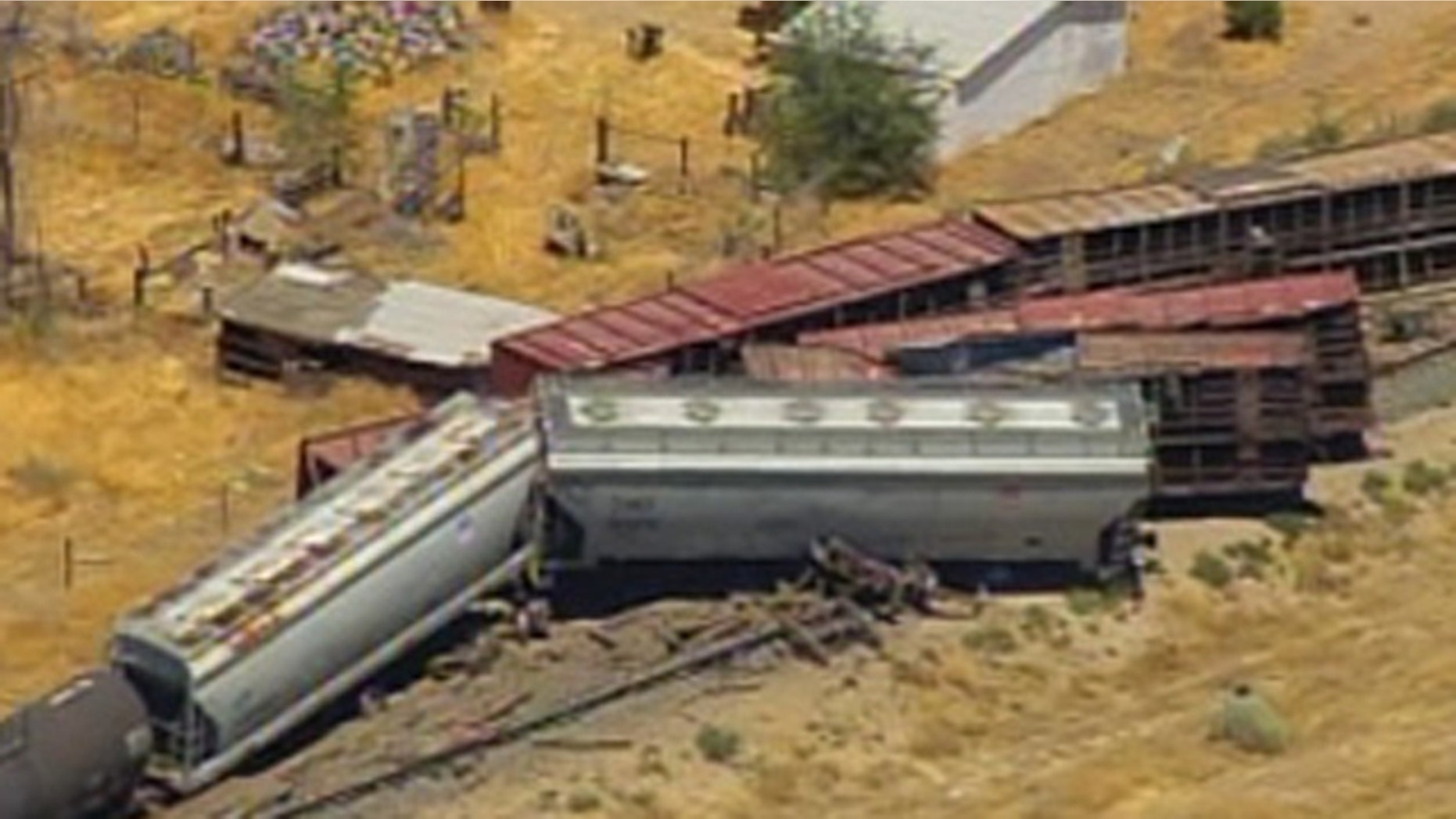 Residents in Antelope Valley, Calif., have been evacuated after a freight train carrying at least 14 cars of hazardous material derailed, The Los Angeles Times reported.
Officials are concerned about any chemical or gas leak that could have occurred, according to the report.
The long Union Pacific freight train contained 63 cars and about half the train left the track, Reuters reported. Some were overturned. The exact chemical contents were not immediately known.
Two hazmat teams and about 60 fire department personnel responded to the town, which is a rural community near Los Angeles.
Fire Captain Roland Sprewell told MyFoxLa.com that about 100 homes were evacuated, and there were no leaks had been detected.
Footage from KCAL-TV showed cars lying alongside a long stretch of track, with only a few buildings nearby. There was no sign of fire.
Union Pacific spokesman Aaron Hunt said in an email that railroad representatives were heading to the scene.
The Associated Press contributed to this report.