Rape victim dies in Ohio fire before suspect's trial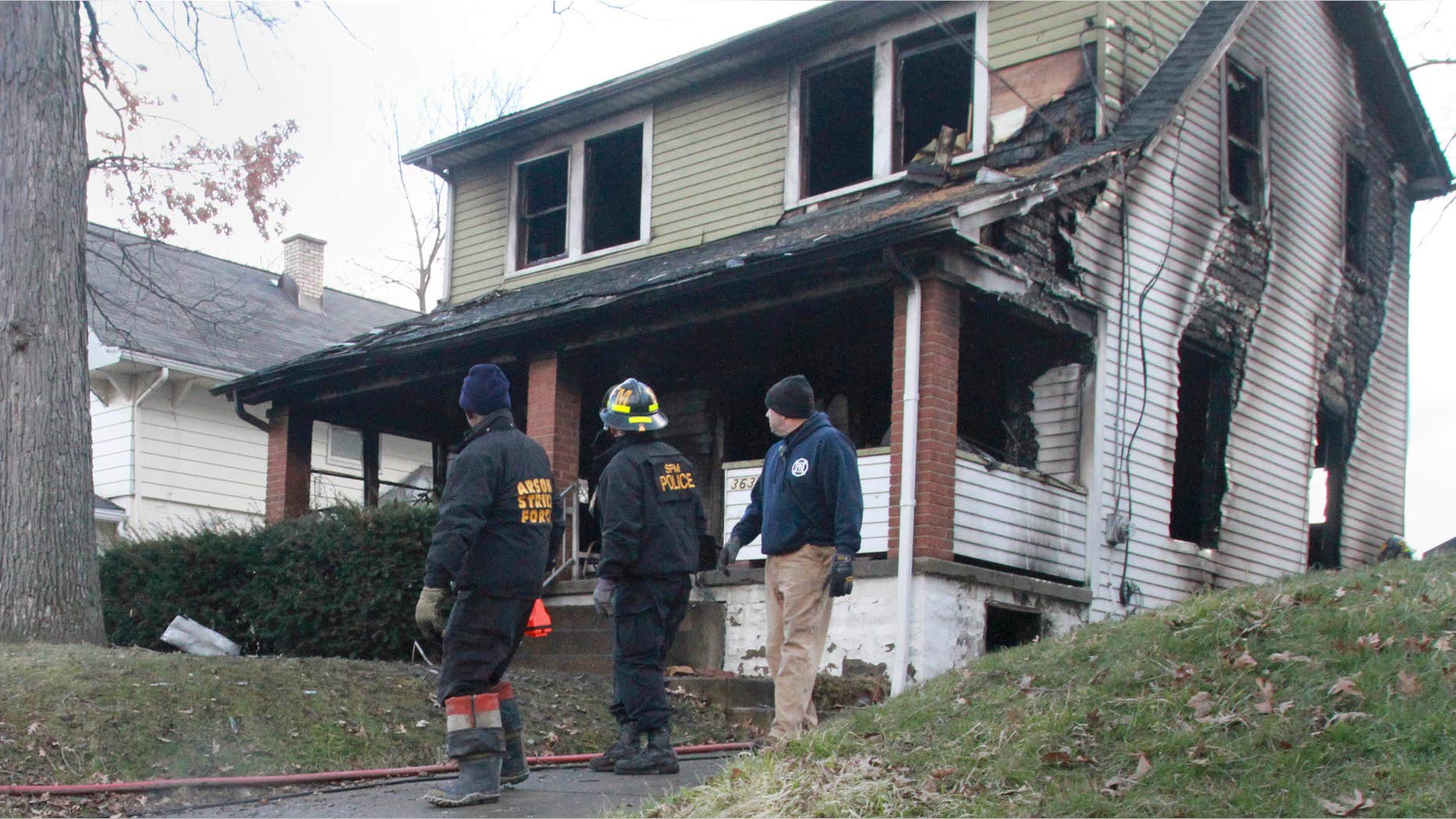 A 10-year-old Ohio girl and two others died in a house fire Monday hours before a man suspected of raping the girl was to go on trial.
All three died quickly of smoke inhalation and there was no sign of trauma other than burns and soot from the blaze in Youngstown, Dr. Joseph Ohr of the Mahoning County coroner's office said.
Ohr said he would not rule on the manner of death until he receives reports from arson investigators and homicide detectives.
Neighbors said they heard what sounded like an explosion around the same time the fire broke out. The cause of the blaze is still under investigation.
WKBN reported that U.S. Marshals brought the girl's mother in for questioning early Monday. Prosecutors do not believe that she had any connection with the fire.
Ohr tentatively identified the victims as 63-year-old William Schmidt, 61-year-old Judith Schmidt and a granddaughter who lived with them. He said he was awaiting dental records for final confirmation of the woman's identity.
Both of the victims were deaf. Fire officials said the home's floors gave way during the blaze, injuring one firefighter.
The fire broke out hours before the scheduled start of the trial of Robert Seman, Jr., who is accused of raping the girl. The trial was delayed and the defendant's bond has been revoked as authorities investigate evidence that he tried to bribe someone,  Mahoning County Prosecutor Paul Gains said.
Mahoning Valley Assistant Prosecutor Jennifer McLaughlin said she was very suspicious of the timing of the fire.
"On literally the eve of trial, hours before this trial was supposed to begin, this victim dies in a fire," McLaughlin said.
The Associated Press contributed to this report.