Questions arise after New York toddler dies, cops shoot her knife-wielding mom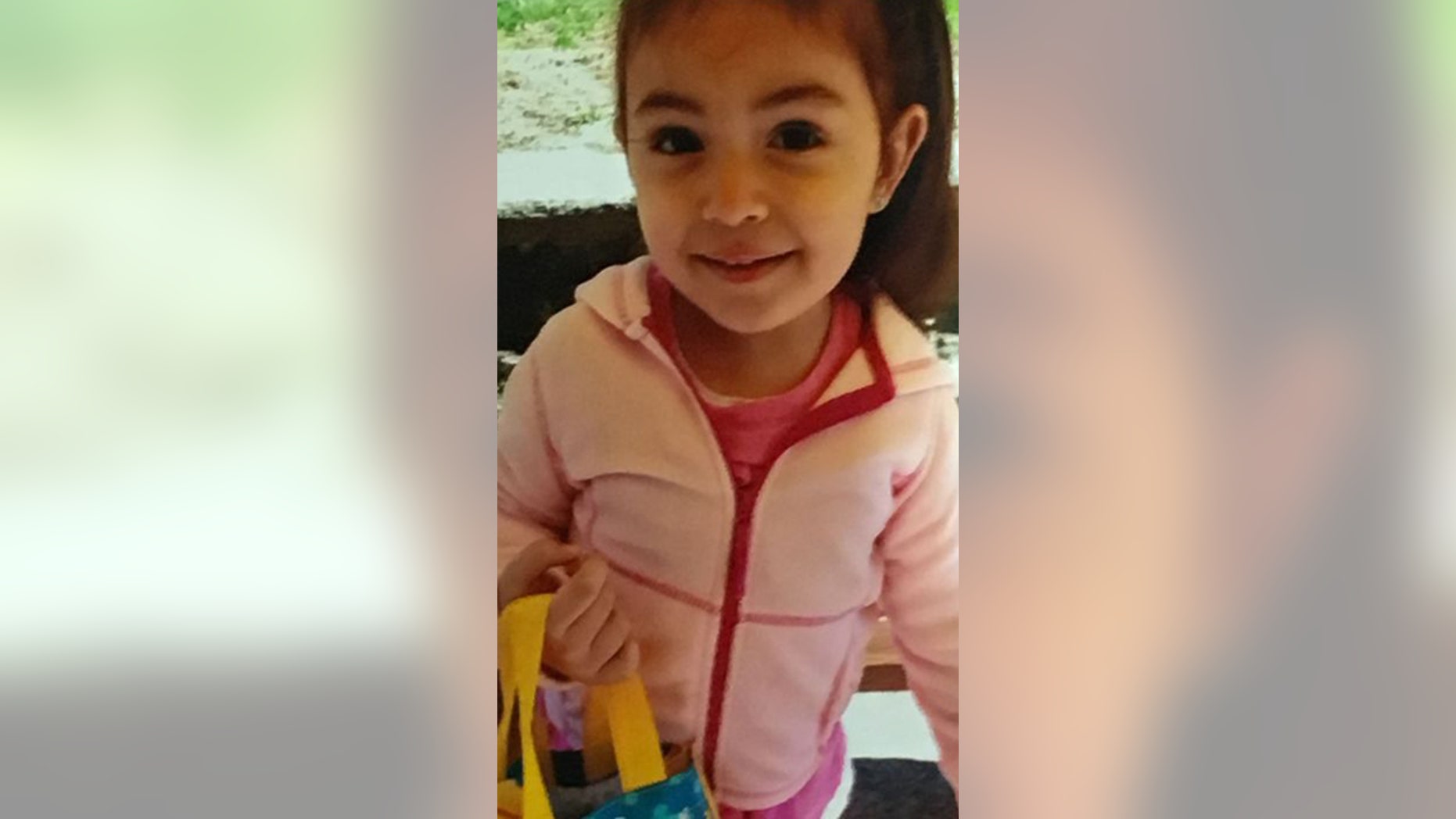 Cops from a suburban New York village are facing scrutiny over the alleged failure to remove a 2-year-old girl from her home a day before the toddler was found dead -- possibly at the hands of her mother.
An investigation was already underway into the death on Saturday of Gabriella Maria Boyd in Mamaroneck, north of New York City. Responding officers shot and wounded the girl's 28-year-old mother, Cynthia Arce, after she stabbed two officers with a knife.
On Friday officers served Arce with a court order removing the girl from her home, the Westchester Journal-News reported Monday.
But the cops left after the mother refused to surrender the girl and slammed the door, the paper reported.
Gabriella's father sought the court order fearing his ex-girlfriend, who had been diagnosed with bipolar disorder and had a history of substance abuse, may try to harm herself, his attorney Martin Rosen told the paper.
"I'm very angry, very hurt, very sympathetic to my client," Rosen told Fox News on Tuesday. "I have been a lawyer for 50 years and this is the worst thing and it should never have happened."
TODDLER DIES, COPS SHOOT CHILD'S KNIFE-WIELDING MOM IN NEW YORK
Rosen told the Journal-News that cops informed his client they had some doubts whether they had the authority to enter the house to arrest Arce during the initial encounter.
Mamaroneck Village Police Chief Christopher Leahy said Monday that Rosen's account of what happened Friday "may not be factually accurate" without elaborating, according to the paper.
WNBC-TV quoted a source familiar with the investigation as saying that Gabriella's death is considered a homicide.
On Saturday, officers responded to the home after receiving a 911 call from a woman screaming, "Come help me," WCBS-TV reported. The station cited sources as saying the call that brought police to the home was in regards to a woman trying to harm a child.
Police said when officers arrived they found Gabriella in need of medical aid.
The girl's cause of death has not been released.