Purple Heart recipient, daughter killed in double-homicide, police say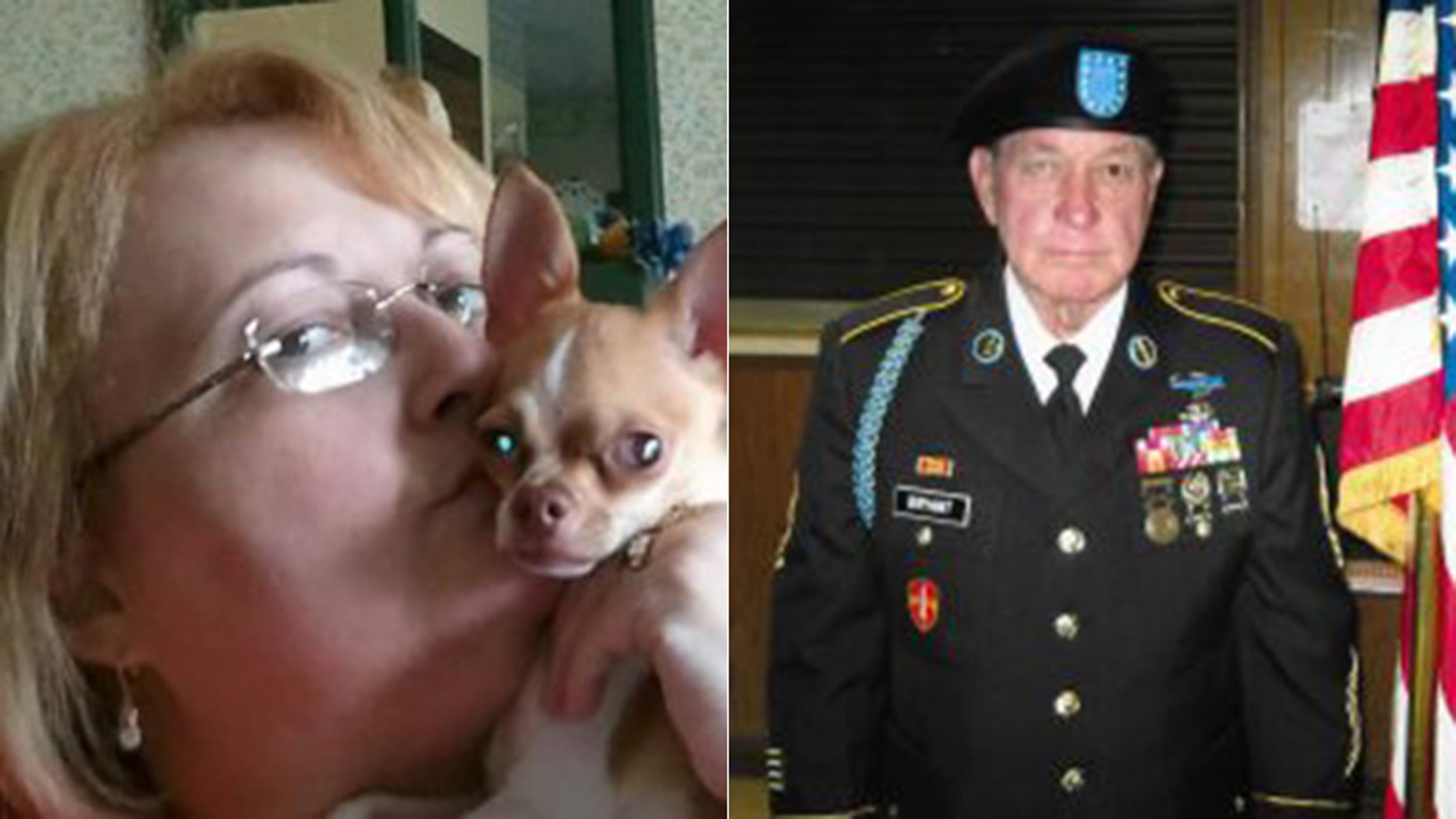 A Purple Heart recipient and his daughter were the victims of a double-homicide -- with their bodies discovered at their home in Aurora, Indiana, Fox 19 reported Monday.
Walter Bryant, Jr., 78, was a retired master sergeant in the U.S. Army. He had been awarded two Purple Hearts for injuries he suffered in Vietnam. Bryant had served in the Army for 21 years, according to Fox 19.
Faith Craig, 58, Bryant's daughter, also was killed in the attack in southern Indiana, some 30 miles southwest of Cincinnati.
The bodies of Craig and Bryant reportedly were uncovered Friday after family members requested a welfare check at their home.
A suspect – whose name has not been released – was arrested Saturday in Kentucky on a warrant unrelated to the homicides, officials said. The formal identification of the suspect is being held until official charges are filed.
"When I heard about what had happened, it was sad," Mayor Donnie Hastings said, according to Fox 19. "Deepest condolences from the city of Aurora. It's very, very sad."
No official cause of death has been announced as autopsies are being performed on both Bryant and Craig. Detectives were investigating and collecting evidence.
"I'm telling you Walt Bryant was a true American hero, a true American Patriot," P.G. Gentrup, a friend of Bryant, told Fox 19.