Prosecutors say they won't seek retrial for white North Carolina officer who shot black man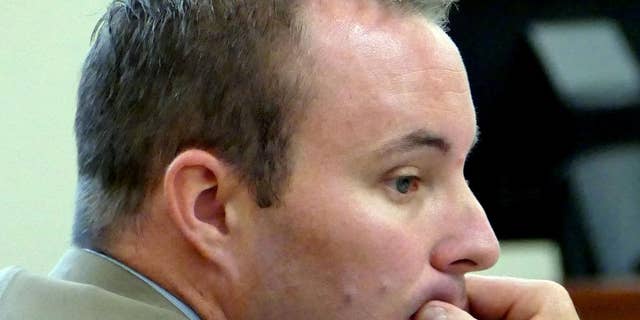 NEWYou can now listen to Fox News articles!
RALEIGH, N.C. – North Carolina state attorneys have decided against retrying a white police officer who shot and killed an unarmed black man after his trial ended last week in a deadlock.
Senior Deputy Attorney General Robert Montgomery told the Mecklenburg County district attorney Friday of the state's decision in the case of Charlotte-Mecklenburg Officer Randall Kerrick. He had been accused of voluntary manslaughter in the September 2013 death of Jonathan Ferrell, a former college football player.
The jury in the case deadlocked with an 8-4 vote in favor of acquittal, leading the judge to declare a mistrial.
Montgomery wrote to District Attorney Andrew Murray that state attorneys will submit dismissal papers to end the case. Montgomery says it's the prosecutors' "unanimous belief a retrial will not yield a different result."