Prior shootings reported at California campground where scientist killed in front of daughters
There have been other shootings reported at a southern California campground where a father was killed in front of his two young daughters, a local news outlet reports.
The previous accounts of gunfire at Malibu Creek State Park in Calabasas emerged as authorities on Monday combed the park for clues in the death of 35-year-old scidentist Tristan Beaudette., a chemist for the pharmaceutical company Allergan. He was shot early Friday in his tent as his 2-year-old and 4-year-old daughters watched in horror.
A Los Angeles County Sheriff's Department spokeswoman said Monday that investigators knew about those shooting reports.
"Homicide detectives are aware there have been other shootings near the location in the past, however there is no evidence that suggests this incident is related to any prior shootings near the location," the statement said.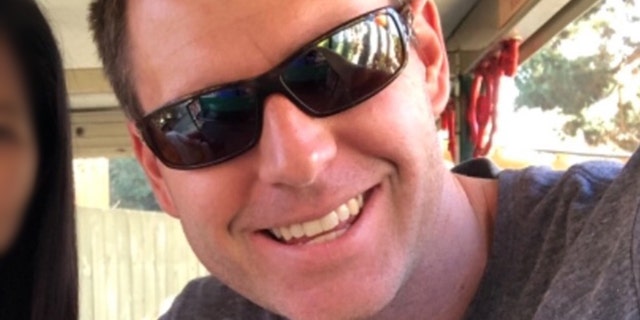 KABC-TV reported Monday that one of the prior shootings occurred in January 2017.
Meliss Tatangelo was camping with her boyfriend at the time when she heard a loud noise in the middle of the night, according to the station.
She reported the shooting to authorities when she found a bullet hole in the back of her car.
SCIENTIST SHOT DEAD IN FRONT OF DAUGHTERS, 2 AND 4, DURING CALIFORNIA CAMPING TRIP
The station also reported that there was a report of a man being shot at the park in 2016 and a report of a man saying that his car was struck by a bullet around 4:30 a.m. Monday.
Another station, KTLA-TV reported that in an interview Tatangelo said the bullet that was fired at her car barely missed her.
She said state park police took a report and recovered a bullet found in the car.
Tatangelo told the station she now thinks someone could be targeting innocent people.
"I think so," she said.
AUTHORITIES SEEK CLUES IN FATAL SHOOTING AT CALIFORNIA CAMPSITE
Investigators still don't know who killed Beaudette who died of gunshot wound to the upper torso. He took his daughters so his doctor wife could study for an exam.
Beaudette was a chemist for the pharmaceutical company Allergan.
"The theory we are working with is he was shot inside the tent," The Los Angeles Times quoted Rodney Moore of the Los Angeles County Sheriff's Department as saying Sunday.
Tthe Sheriff's Department has since confirmed that Beaudette was shot inside the tent.
Beaudette's death has caused "indescribable" grief and trauma, his family said Sunday.