Utah police officer, Marine vet, dies after being struck by car; burglary suspect killed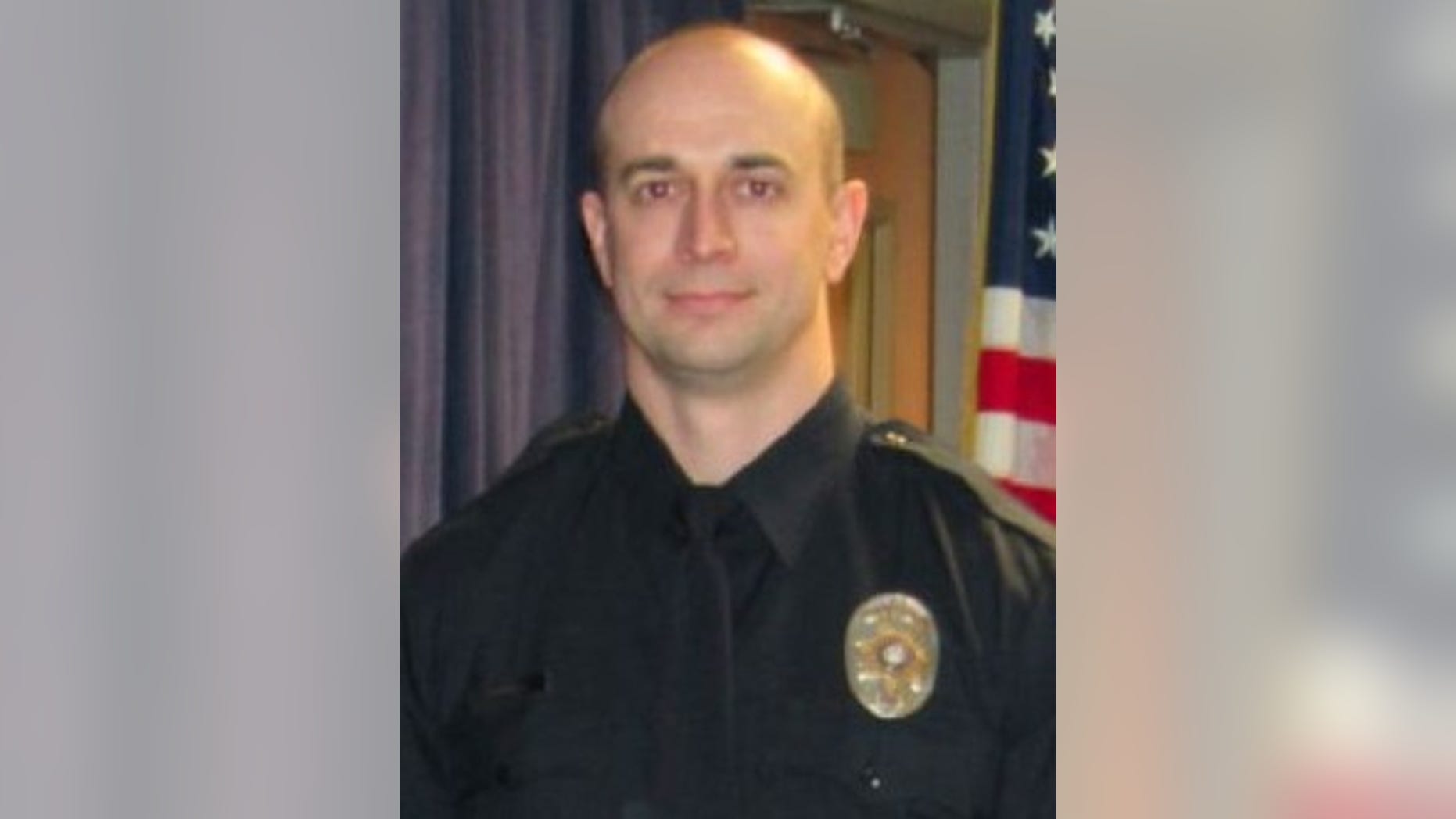 A Utah police officer died Saturday evening after investigators said a driver intentionally struck him with his car while the officer was responding to a burglary call.
South Salt Lake Police Officer David Romrell, 31, had been rushed to a hospital in critical condition Saturday night, Chief Jack Carruth told reporters at a news conference Sunday. Romrell later died from his injuries.
OFFICERS KILLED IN THE LINE OF DUTY IN 2018
Before 10 p.m. Saturday, Romrell and another officer were responding to a burglary in progress. The officers encountered two suspects trying to speed off and ordered them to stop, investigators said.
The driver of that vehicle, according to Carruth, hit Romrell while trying to escape. Both officers apparently shot at the car, and the driver was killed. The passenger was tracked down and arrested.
"As much as we prepare, or we know the risk of this job, we're not prepared for this — it's taken us all by surprise," the chief said. "It's been very very painful."
From their initial investigation, Romrell "did everything right."
MISSING AIR FORCE FAMILY FOUND DEAD IN THANKSGIVING SUV CRASH
Utah Gov. Gary Herbert tweeted Sunday that Romrell "was exemplary in every way, and I feel humbled by the service he gave his country as a Marine, as well as the service he gave our communities here in Utah."
The officer was described as "very humble." Carruth said Romrell's service to the community as an officer was "very much his passion." He leaves behind a wife and a 4-month-old baby.
The Associated Press contributed to this report.