Missing Air Force family of 4 found dead in Thanksgiving SUV crash
An Air Force family reported missing in Montana on Thanksgiving Day has been found dead in their damaged SUV.
The Air Force reported that Staff Sgt. Anthony James Dean was killed in a crash involving the SUV. Also killed were Dean's 25-year-old wife Chelsi Kay Dean and their two daughters, Kaytlin Merie Dean, 5, and Avri James Dean, 1.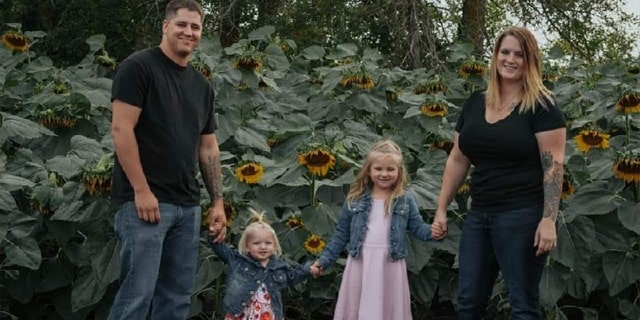 Sgt. Dean, 25, was assigned to the 69th Maintenance Squadron at Grand Forks Air Force Base in North Dakota.
"Words are not enough during a time like this," said Maj. Eric Inkenbrandt, 69th Maintenance Squadron commander. "AJ's family brought a light to our maintenance community, and this loss strikes each of us deeply. May their friends and family be granted the strength and serenity to get through this sorrowful time."
Montana Highway Patrol discovered the accident scene Friday night in Huntley — 13 miles east of Billings -- while searching for the missing family, the St. Paul Pioneer Press reported.
DEADLY WILDFIRE '100 PERCENT CONTAINED' AS GRIM SEARCH CONTINUES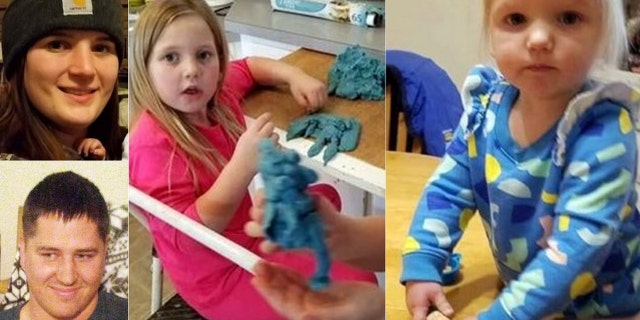 They were traveling on Interstate 94 when their Toyota 4Runner went off the road and came to rest in a creek.
They were planning to drive from Caldwell, Idaho, to Ekalaka, Mont., for Thanksgiving, according to the paper
MIDWEST SNOWSTORM FORCES HUNDREDS OF FLIGHT CANCELLATIONS AS HOLIDAY WEEKEND WINDS DOWN.
"Mom and Grandma heart is broken into a billion pieces," Anthony Dean's mother, L.D. Webb, said on Facebook, the paper reported.