Police: teen killed, homeless man wounded had fake guns when shot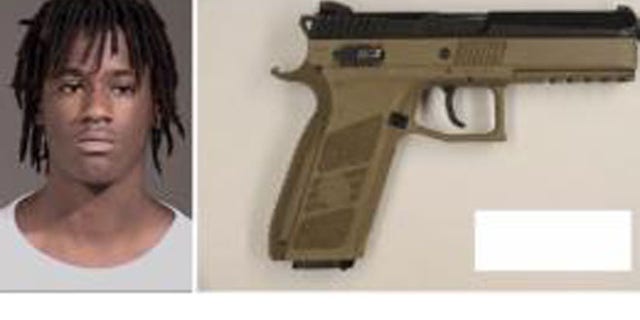 Two shootings involving police and replica guns in a 9-hour span are under investigation in Oregon's largest city.
The shootings in northeast and southeast Portland Thursday left a teenage robbery suspect dead and a homeless man critically wounded, according to local media reports.
Police said Quanice Hayes, 17, and Don Perkins, 56, were armed with "realistic-looking" replica firearms when they were shot.
The Oregonian reports that Portland Mayor Ted Wheeler on Friday called the Hayes shooting a tragedy, while a Black Lives Matter affiliate condemned it.
"Police were searching for 'a black man wearing a hoodie,'' claimed to have found a gun near the scene and have spent over 24 hours trying to get their story straight before releasing details," Don't Shoot Portland said in a statement, according to the paper. "Family described (Hayes) as someone who spent all their time being the caretaker of their young siblings. He wanted to grow up, work hard, and 'be somebody.'"
Wheeler urged the community to "unite in our sorrow" before jumping to conclusions about the teen's death.
"Anytime there's a shooting, that's concerning," Wheeler said, according to the Oregonian. "When an officer-involved shooting involves a death, it's even more so. And when the person who is killed is a black teenager it taps into deep historical wounds. We can't sit here today and ignore what's happening across our country. I'm not assigning blame. I'm not assigning judgment today. What I am doing is this: I'm affirming that the events that happened here in Portland are happening all too often."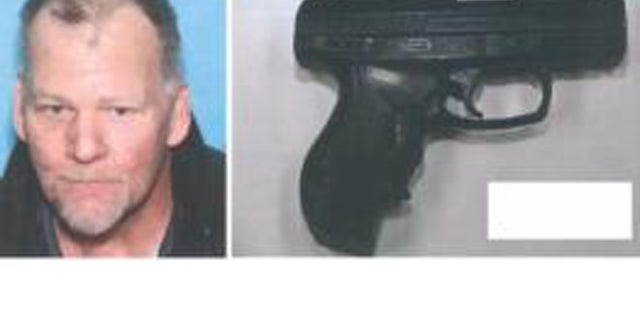 Portland Police Chief Mike Marsham said it was hard to tell the guns were fake, Fox 12 Oregon reported.
He said "in looking at the photos myself, it would be extremely difficult for anybody in a moment's notice to know that they are not actual firearms," according to the station.
Hayes was shot around 9:20 a.m. Thursday as cops were looking for him in connection with a gunpoint robbery in front of a motel two hours earlier.
Police said he matched the description of the suspect in the holdup.
Perkins was shot around 6:30 p.m. Thursday after he called cops threatening suicide.
Cops found him in a park, where he was living in a van.
A woman told the Oregonian she saw officers shoot Perkins after he yelled at them, "Shoot me! Kill me!"
The three officers involved in the two shootings were placed on modified duty, pending investigations, according to reports.