Police Searching for Up to 10 Suspects in Arizona Home Invasion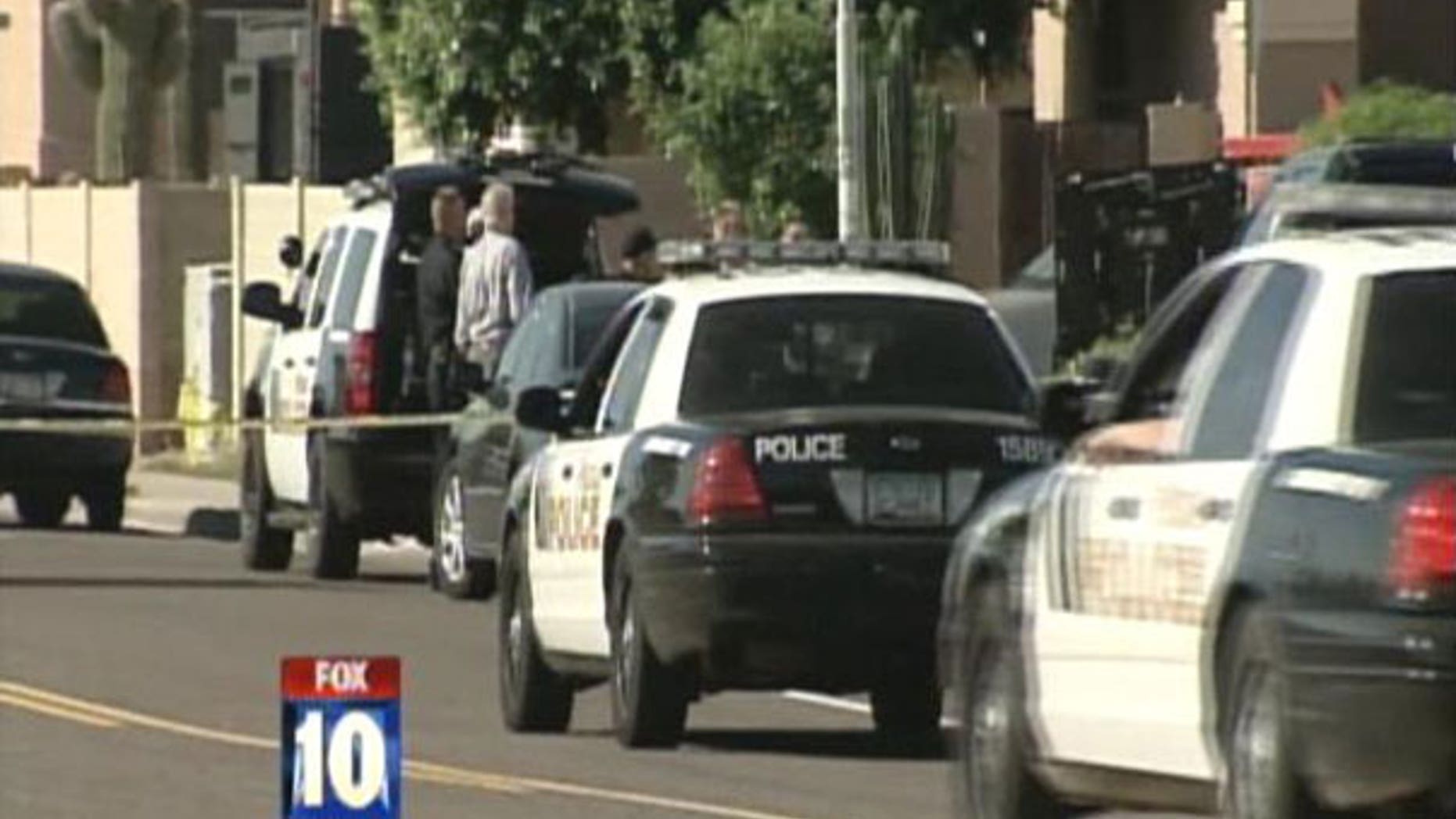 Police have raided a barricaded house outside Phoenix where five to 10 suspects — some of whom may be armed — reportedly broke in through a back door Tuesday morning, tying up one of the residents, according to Arizona police.
Officers in Peoria, Ariz., are evacuating nearby homes as they go door to door looking for suspects in the reported home invasion. A resident of the house, found tied up on the first floor, told police about the break-in but gave no descriptions of any of the suspects.
A woman and a 12-year-old child were also found safe and uninjured in the house, though police have yet to confirm details of any crime.
A local elementary school near the scene is on lockdown as the campus is within a 6-block radius closed off by police since the early morning.
Students were being met outside Oakdale Elementary by teachers and ferried to class, Peoria police told MyFoxPhoenix, though police have since expanded their search area.
No injuries have been reported yet.
Click here for more on this story from MyFoxPhoenix.com.
This is a developing story. Refresh your page for more updates.