Police rescue 35 passengers aboard stalled vessel in Hudson River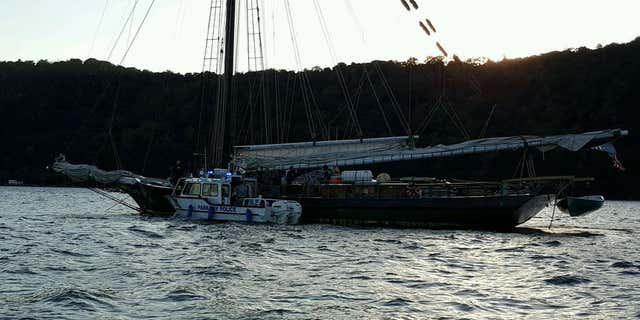 NEWYou can now listen to Fox News articles!
Authorities in New York rescued about 35 passengers from a disabled boat in the Hudson River on Monday.
Palisades Interstate Parkway police responded to the vessel, identified as the Clearwater, at around 6 p.m. that was stalled near the New York state line. No one was injured, according to NBC New York.
According to NJ.com, the Clearwater is a nonprofit craft operated in Beacon, N.Y. It hosts sailing trips along the Hudson River to promote environment awareness.
It's unclear what caused the boat to become disabled.