Police reports point to troubled past between Chicago woman slain in Bali and daughter suspect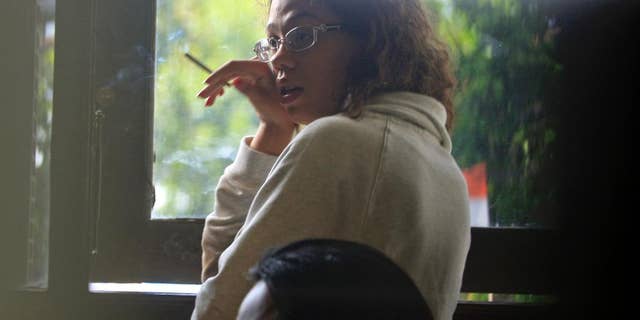 CHICAGO – Police reports point to a troubled relationship between a suburban Chicago woman and the daughter accused in her killing on the Indonesian resort island of Bali.
Oak Park police were called 86 times in 10 years to the house where the two once lived. The Chicago Sun-Times (http://bit.ly/1o9N2Iv ) obtained the police reports through an open records request.
The reports detail repeated episodes in which Sheila von Wiese-Mack said her daughter, Heather Mack, attacked her. One report says the daughter was arrested in 2011 on suspicion of knocking her mother to the floor and breaking her arm.
Heather Mack's Chicago-based attorney, Michael Elkin, says the 19-year-old has told him that she's been sexually abused while in custody. Indonesian authorities deny that.
Mack's boyfriend, Tommy Schaefer, is also accused in the killing.