Police officer deaths in 2017 keeping pace with grisly 2016 numbers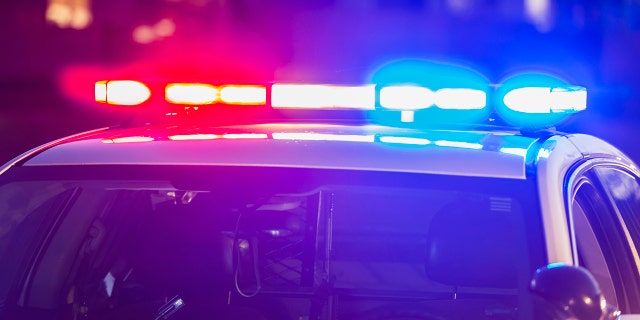 The death of Clinton, MO Officer Gary Michael on Sunday brought the number of law enforcement officers killed in the line of duty this year to 75, matching 2016's deadly figures.
The death of Officer Gary Michael, 37, raised the number of officers killed by gunfire to 28, according to the Officer Down Memorial Page (ODMP).
Police in the state are currently searching for a man who fatally shot Michael on Sunday night during a traffic stop.
A total of 19 officers were killed in automobile crashes in 2017, according to the ODMP. In the first week of August, three officers died. With that number, the amount of officers killed so far this year has already matched the figure from the same period in 2016, according to the National Law Enforcement Officers Memorial Fund.
MISSOURI POLICE OFFICER KILLED DURING TRAFFIC STOP
Last year was the deadliest for police in five years, with a total of 145 officers dying in the line of duty. Gunfire claimed the lives of 63 officers in 2016.
Michael was killed after a man exited a Dodge Nitro at a traffic stop and started shooting around 10:45 p.m. Sunday, KHSB reported. The officer shot back, but the gunman returned to his car and drove away, only to crash the vehicle a few blocks away before fleeing on foot.
"It's a tragedy obviously for his family, it's a tragedy for Clinton Police Department, but it's a tragedy for this community," Sgt. Bill Lowe, with the Missouri State Highway Patrol, told FOX 4 Kansas City. "He was doing his job. He was there protecting and serving and that's what we're called to do. He did it, and he did it with heroic fashion."