Police find human remains near where missing Texas cheerleader was last seen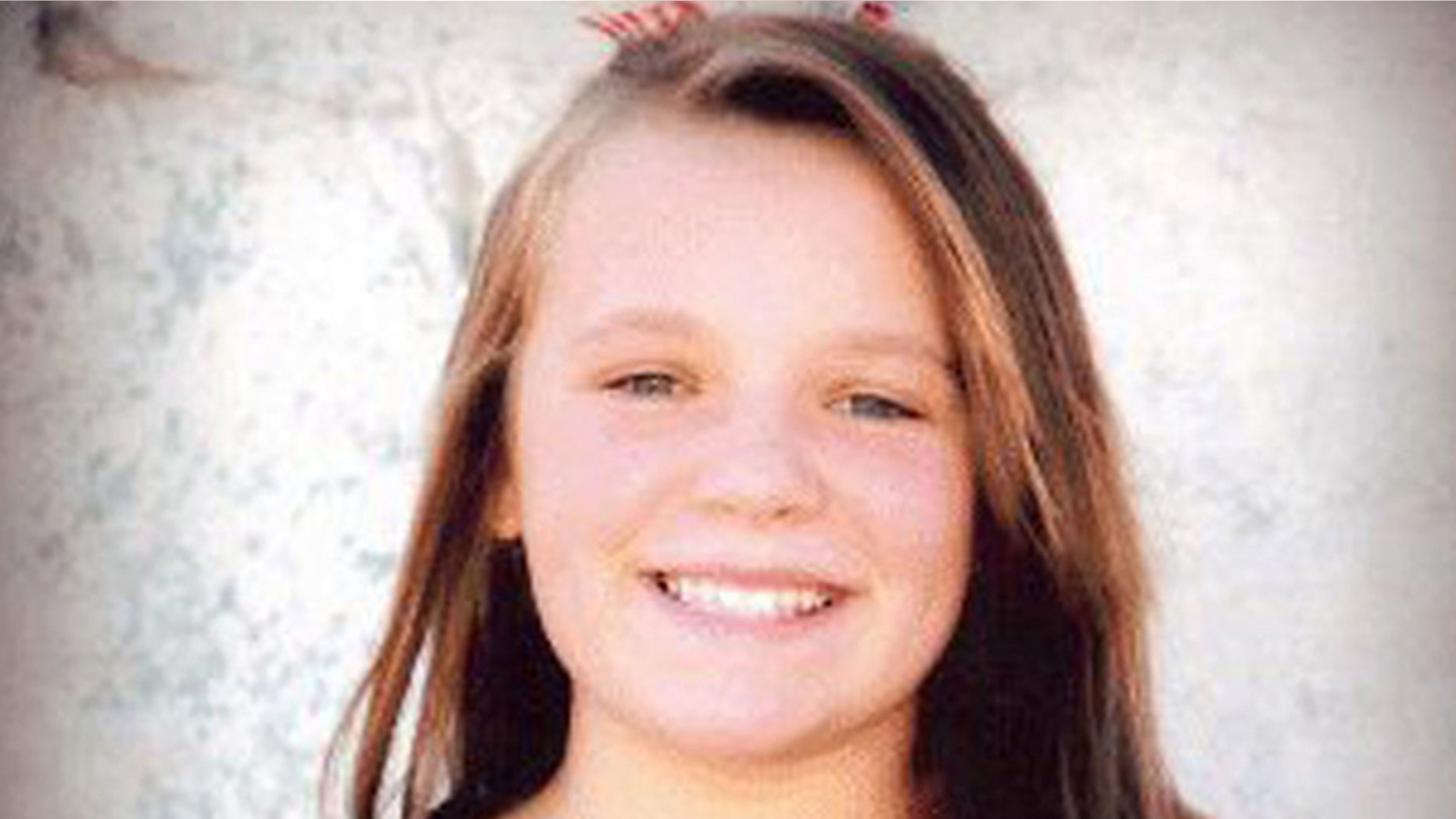 BIG SPRING, Texas – Texas police say they have found human remains by an airport about 40 miles from where 13-year-old cheerleader Hailey Dunn disappeared just after Christmas Day 2010, myFOXLubbock reported.
ABC News also reported the remains were found just a mile from where the mother of Hailey's mother's then-boyfriend, Shawn Adkins, was living when the girl disappeared. Adkins was considered a person of interest in the case.
Police in Big Spring, Texas say the bones were found in a pasture near the town's airport. The town is located about 100 miles south of Lubbock and about 40 miles from Colorado City, where Hailey was last seen.
Officials say they cannot yet determine the identity of the remains because of extensive decomposition. They say it appears the remains have been there for some time.
Hailey disappeared Dec. 27, 2010. She was last seen walking to a friend's house, and was reported missing when her mother, Billie Jean Dunn, discovered the girl had never arrived.
Dunn told officials she had gotten into a fight with her daughter the night she disappeared.
She was arrested a few months later for lying to police about the whereabouts of Adkins, her live-in boyfriend.
Dunn was given a year's probation, and has reportedly moved to Austin.
Adkins had been named a person of interest in the case, but was never charged.
Police records revealed Adkins had made troubling statements before Hailey disappeared.
According to a police affidavit filed in the investigation, Adkins had remarked to a relative that hurting a teenager would be "like killing a deer."
The affidavit also noted that Dunn and Adkins had an apparent fixation on slasher movies and serial killers -- something Dunn called a "hobby."
The affidavit mentioned that in February 2010, police responded to a domestic violence call at the house. Adkins allegedly threatened to kill Billie and Hailey Dunn during a heated argument. After telling police he never issued these threats, he later allegedly confessed to police that he threatened the two.
However, both Adkins and Dunn denied having any involvement in the girl's disappearance. Adkins told The Associated Press that he would "never ever do anything to harm Hailey."
Massive searches were conducted by volunteers from across the nation after Hailey went missing, and her image still adorns billboards in Texas.
Click here for more on this story from myFoxLubbock.com. 
The Associated Press contributed to this report.