Police expert says New Mexico police followed training in fatal shooting of homeless man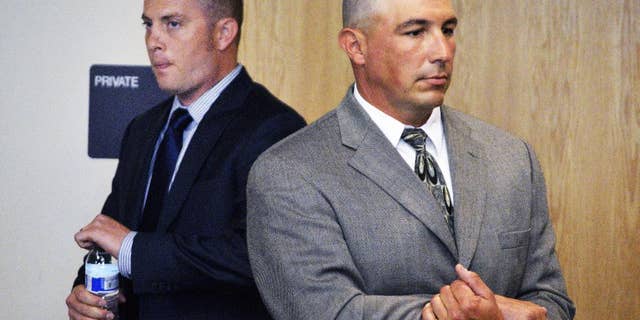 NEWYou can now listen to Fox News articles!
ALBUQUERQUE, N.M. – A defense witness in a case against two New Mexico officers charged with murder in the death of a homeless man says police used the right tactics and followed standard training.
Policing expert Ronald McCarthy based his testimony Thursday in part on his viewing of video taken by a neighbor who saw the March 2014 encounter with James Boyd in the Albuquerque foothills.
Officer Dominique Perez and former Detective Keith Sandy face second-degree murder and other counts. A judge has dismissed involuntary manslaughter counts against the officers.
Special prosecutors rested their case Wednesday at the preliminary hearing to decide if the defendants will stand trial.
They say police unnecessarily escalated the encounter with Boyd, who was schizophrenic.
Defense attorneys counter that police acted in self-defense when Boyd threatened officers with knives.