PlayStation sale killer suspect opts to stay in jail pending trial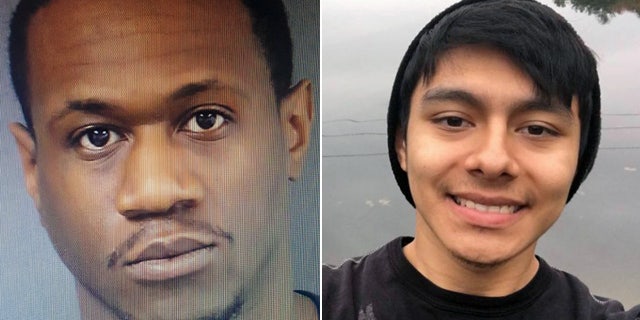 NEWYou can now listen to Fox News articles!
A New Jersey man charged with luring and brutally murdering another man under the guise of the sale of a used Sony PlayStation videogame console has opted in to remain behind bars until his trial.
Rufus Thompson, 29, was expected to appear Thursday in Mercer County Superior Court in Trenton, but didn't show up. His lawyer told the court that the alleged killer decided to waive his right to the hearing and will remain in jail until his case is resolved.
The suspect is charged with felony murder, kidnapping and other counts stemming from the death of 20-year-old Danny Diaz-Delgado. Thompson is barred from contacting any witnesses involved in the case.
The victim's body was found March 24 near the banks of the Assunpink Creek in Hamilton Township. Investigators claim Diaz-Delgado's hands were tied behind his back and tape was wrapped around his face, the Trentonian reported.
The victim was reportedly shot at least seven times in the head, leg and torso.
Prosecutors say Thompson, who is an ex-felon, lured Diaz-Delgado into meeting him with the promise of selling a used PlayStation gaming system. But Thompson never had a PlayStation, investigators said, and believe the victim was tortured in an attempt to extract more money.
Diaz-Delgado's bank card was used after the slaying, the paper reported.
Thompson is next expected to appear in court in early May.
The Associated Press contributed to this report.