Philadelphia railroad ruins transformed into elevated park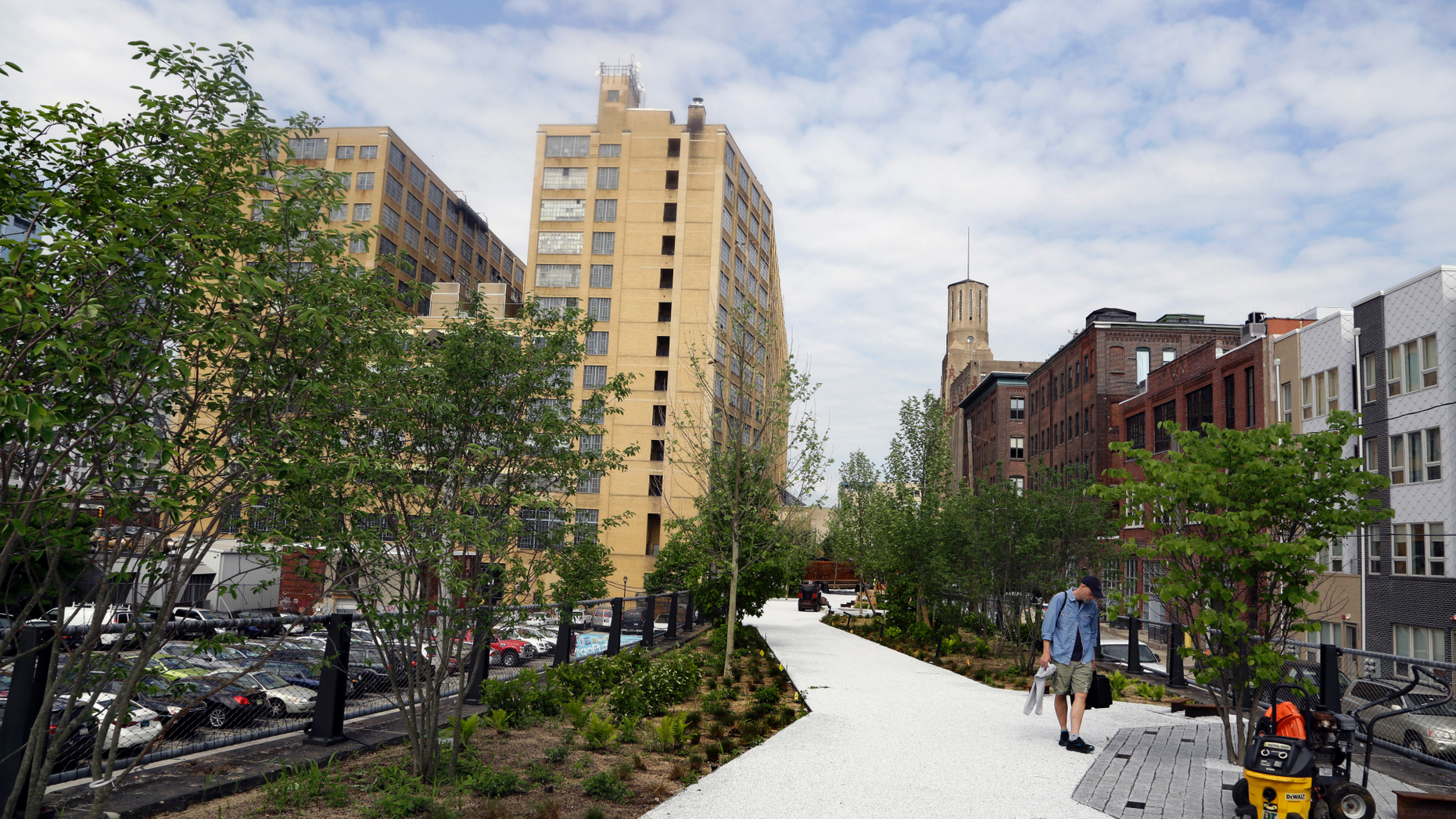 PHILADELPHIA – A long-abandoned rail line is open for business again in Philadelphia, transformed into an elevated park and the city's answer to New York's High Line.
The quarter-mile-long Rail Park opens to visitors on Thursday.
It's the first phase of a park that supporters hope will eventually span 3 miles through the center of Philadelphia via former Reading Railroad tunnels, rail cuts and elevated platforms.
The Rail Park is a walkable oasis that rises above the gritty, post-industrial neighborhood called Callowhill.
It features art installations, spaces for lounging, industrial-strength swings and amazing views of the city.