Philadelphia Flyers mascot Gritty's likeness wears Antifa logo at anti-Trump protest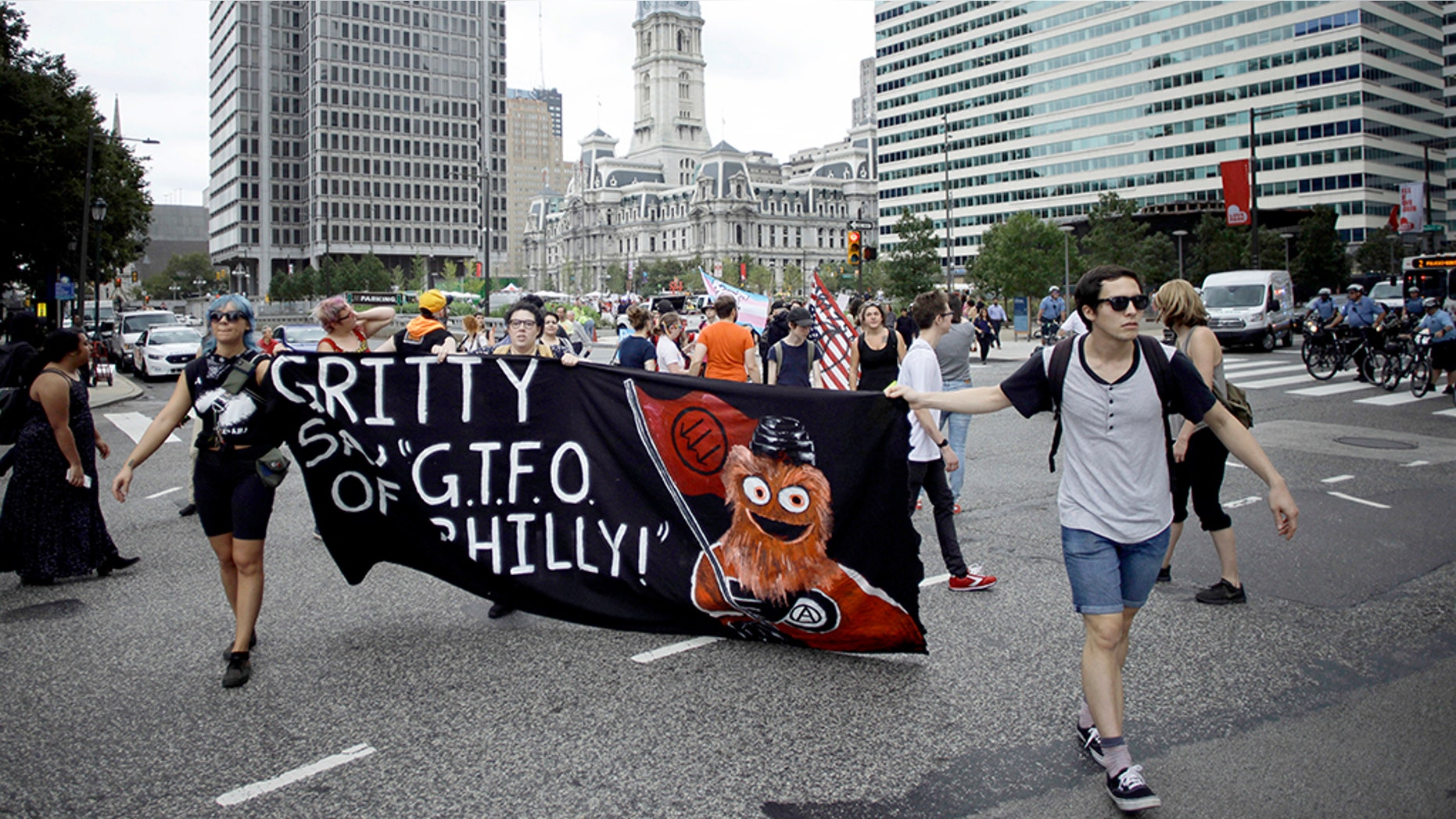 The Philadelphia Flyers' new mascot became a symbol for anti-Trump protesters on Tuesday as demonstrators evoked the image of the orange, muppetlike character ahead of the president's speech.
About a hundred people gathered outside the Philadelphia Convention Center, following a banner that showed mascot Gritty dressed in the Antifa logo with the message "Gritty say 'G.T.F.O of Philly!'"
Other protesters carried signs with Gritty, signs that included similar expletives telling Trump to get out of Philly.
One sign, for instance, read, "This town only has room for one orange a------."
PHILADELPHIA FLYER'S NEW MASCOT 'GRITTY,' SPARKS BACKLASH, CALLS FOR EUTHANASIA 
Trump was addressing the National Electrical Contractors Convention, delivering a speech in which he highlighted a new trade deal for the U.S., Mexico and Canada.
EDITOR'S NOTE: This story's headline was edited to clarify that the images were likenesses of the Flyers' mascot, Gritty.
Fox News' Nicole Darrah and The Associated Press contributed to this report.