Pennsylvania State Police barracks ambush suspect due to enter plea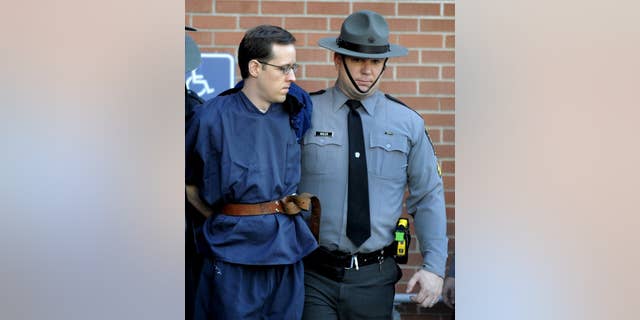 MILFORD, Pa. – A survivalist accused of killing one state trooper and wounding another in a barracks ambush is expected to enter a plea of not guilty.
A formal arraignment for Eric Frein (freen) is scheduled for Thursday at the courthouse in Milford. District Attorney Ray Tonkin has said he he expects Frein to participate by video from the Pike County Correctional Facility.
Frein's attorney says he expects his client to plead not guilty to murder, terrorism and related charges in the September ambush that killed Cpl. Bryon Dickson and severely wounded Trooper Alex Douglass outside the state police station in Blooming Grove. Frein was captured Oct. 30 after a 48-day manhunt in the Pocono Mountains in northeastern Pennsylvania.
Prosecutors are seeking the death penalty.