Penalty phase next for ex-Texas justice of peace convicted of killing prosecutor's wife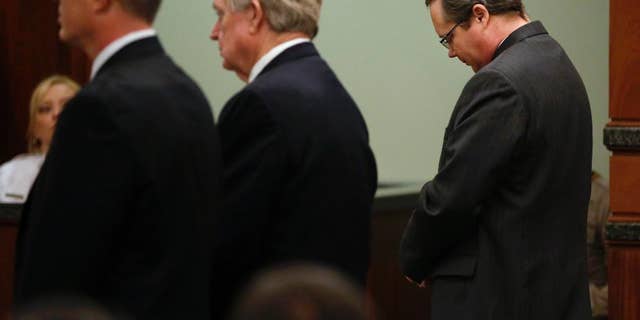 NEWYou can now listen to Fox News articles!
ROCKWALL, Texas – Jurors are considering life in prison or the death penalty for a former justice of the peace convicted of killing a prosecutor's wife in North Texas.
The trial of Eric Williams enters the punishment phase Monday in Rockwall.
Williams was convicted Thursday of capital murder in a revenge plot against a Kaufman County district attorney, his wife and a top assistant.
He lost his judicial job and law license after being prosecuted and convicted in 2012 of stealing county computer monitors.
Williams was found guilty in the March 2013 fatal shooting of Cynthia McLelland. Her husband, Kaufman County District Attorney Mike McLelland, was also found slain at their home. Williams is also charged with killing assistant prosecutor Mark Hasse (HAS'-ee) in January 2013.
Williams did not testify at trial