Parole denied for prison tailor who helped 2 killers conduct 'Shawshank' escape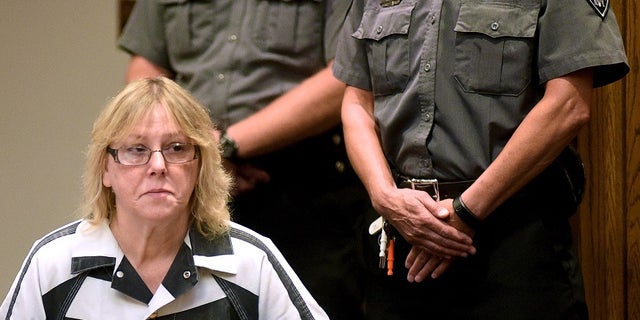 Parole was denied Monday to prison tailor Joyce Mitchell, who provided hacksaw blades, chisels and other tools that two killers used to break out of prison in upstate New York.
In a plot reminiscent of "The Shawshank Redemption," Richard Matt and David Sweat escaped through a manhole outside the walls of the maximum-security Clinton Correctional Facility in Dannemora in June 2015.
Mitchell will remain behind bars for at least two more years, according to a parole board decision. The panel said it was likely that Mitchell, 53, would break the law again if released.
"The panel believed that you were easily manipulated by inmate Matt as he consistently and inappropriately professed his love for you that led to clouding your judgment," the board said in the decision following an interview with Mitchell last week at Bedford Hills Correctional Facility, where she's serving 2 1/3 to 7 years.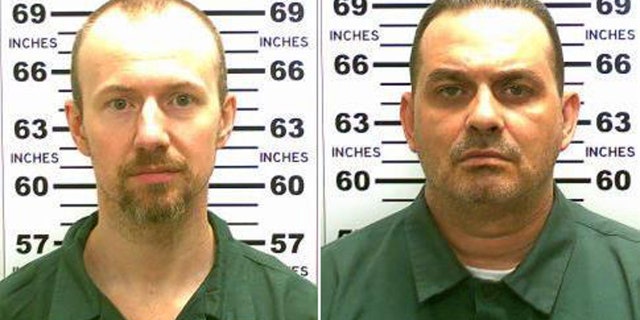 "You stated to the panel that you were afraid for your husband's life, however you never consider the lives of the community at large by assisting with the escape of two extremely violent convicted felons," the board said.
Mitchell also was denied a bid for early release in February.
Her next parole hearing is in June 2019.
Mitchell's lawyer, Peter Dumas, told the Plattsburgh Press-Republican he's disappointed with the decision and plans to appeal. The board made its decision Friday, Dumas said.
Dumas described Mitchell as "a model prisoner," who had not committed any infractions while behind bars.
"Parole is supposed to be that carrot. If you're good while you're incarcerated you're supposed to get parole," Dumas told WPTZ. "She doesn't know what more she can do really."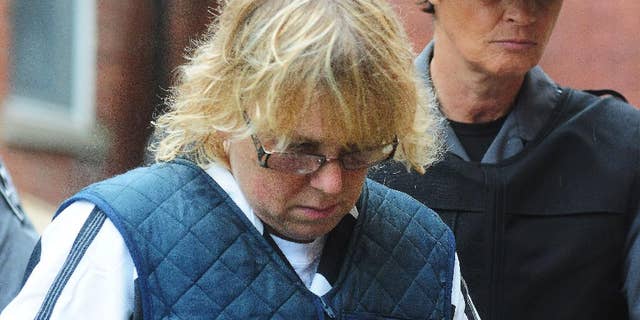 Sweat, 35, was serving a life sentence without parole for killing a sheriff's deputy. Matt, 48, was doing 25 years to life for the 1997 kidnap, torture and hacksaw dismemberment of his former boss.
MITCHELL'S HUSBAND ANGRY OVER DELAYED PAROLE HEARING
Matt and Sweat used tools smuggled by Mitchell to cut through a steel cell wall and several steam pipes to make an escape route through the bowels of the prison on June 6, 2015. Matt was killed by a U.S. Customs and Border patrol agent on June 26. Sweat was wounded and captured by a trooper two days later. The massive three-week manhunt cost New York's state police and Department of Corrections $23 million in overtime.
Fox News previously reported that Mitchell admitted to becoming close with Matt and Sweat.
Mitchell, who admitted to having sexual relations with the two men, agreed to be their escape driver but checked herself into a hospital the day of their escape after suffering a panic attack.
The two men reportedly were planning on killing Mitchell's husband after they escaped.
Mitchell said she helped the two inmates because they made her feel special.
"I was going through a time where I didn't feel like my husband loved me anymore. … I was going through depression, and I guess they saw my weakness and that's how it all started," Mitchell said.
"Their attention made me feel good."
The Associated Press contributed to this report.