Parents fear for son swept away in riptide at Rockaway Beach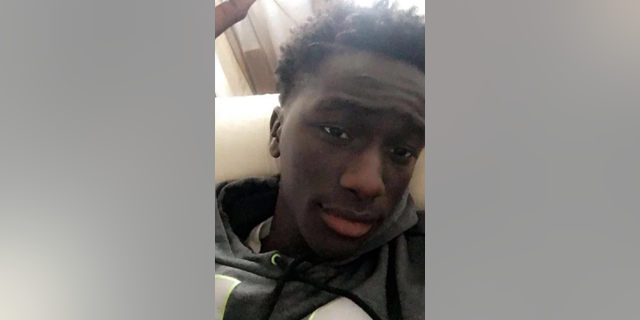 The father of a teen who disappeared in the waves off Rockaway Beach over the weekend said on Sunday that he had lost all hope that his son was alive, although the boy's mother refused to give up.
Lamine Sarr, 17, was pulled out to sea by a riptide while going for a dip with two friends near his home on Beach 86th Street at 5 p.m. Saturday, according to friends.
His pals made it back to shore. Sarr never did.
"Alive? No. Because yesterday it happened in the sea," Sarr's father, Mamadou Sarr, 56, told The Post at the family's home, where a dozen relatives were gathered.
The dad, who moved his family here from Senegal 11 years ago, said he had been up all night mourning the loss of Lamine, the youngest of his three children.
"This is very difficult to bear," Mamadou Sarr said. "I was crying for a long time."
Still, Lamine Sarr's mother said she was holding fast to hope that their boy would be found alive.
Appearing to be in shock as she sat on the living-room floor, the mother called her son "a good boy.''
The three teens had almost avoided the surf, knowing none of them was a strong swimmer, one of them, David Kallon, recalled to ABC-TV 7.
But "we kinda just shrugged it off," he said.
To continue reading on The New York Post click here.