Oklahoma family says puppy's spirit 'broken' after repeated, horrific beatings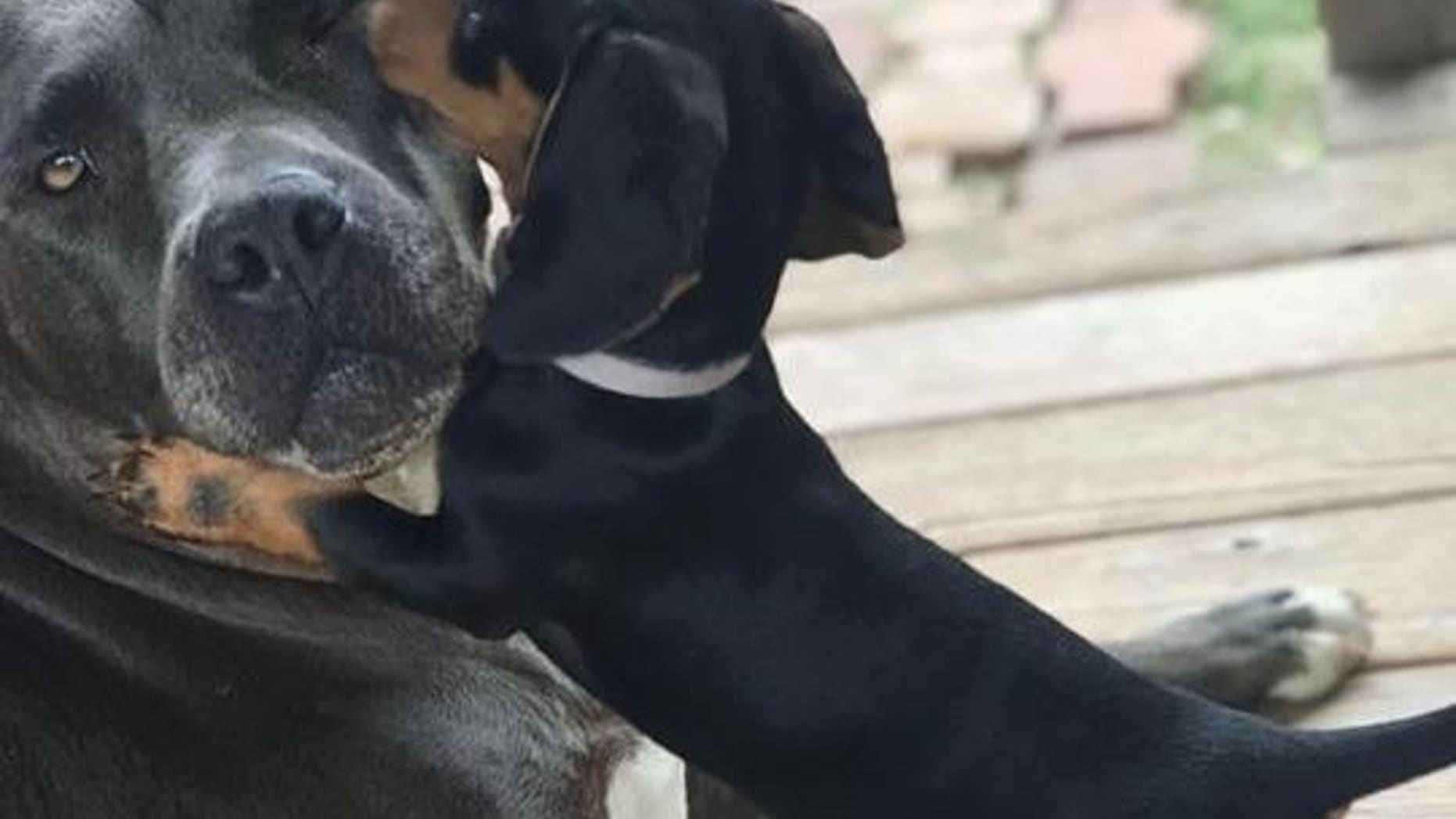 After returning home from dinner Monday evening, an Oklahoma family was devastated to learn their 6-month-old dachshund had been brutally beaten, finding the terrified pup injured and under a backyard shed.
Searching for answers through home surveillance footage, the Lawton family learned a child, who has not been identified, came to the home four separate times — tossing the small dog, Sprocket, in the air and slamming him on the ground on one occasion before returning a final time to beat him with a baseball bat.
OKLAHOMA INFANT SUFFERS SECOND-DEGREE BURNS AFTER PULLING SLOW COOKER OFF COUNTER, MOM SAYS
"He will not be a happy animal anymore, he will always be like an abused child, just bow down and out and not want anything," the dog's owner, David Winbush, told KOTV.
But Sprocket should soon be on the mend — thanks to the kindness of an Oklahoma City emergency veterinary clinic Neel Veterinary Hospital, which is covering the pup's estimated $3,000 surgery to repair his fractured femur, tibia and fibula.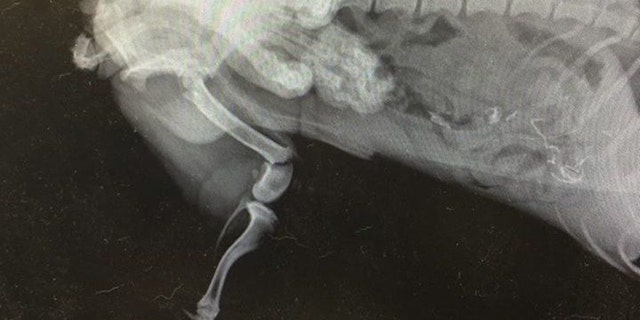 "I kind of thought it was a joke to start with and I told my wife to call," Winbush told the news station. "Here we are, I just can't thank them enough."
"We are so happy that we have the opportunity to help Sprocket and his family!" the clinic wrote on Facebook. 
The clinic's owner, Tina Neel, "has a long history of helping many pet rescue groups and individuals in our community when they need it," Katy Hawkins, manager for Neel Veterinary Hospital, told Fox News. "Sprocket's story was especially moving for Dr. Neel because she is originally from Lawton, and it was clear he needed help quickly."
Hawkins said Sprocket was "very lucky" to survive the "terrible situation he experienced."
"When he came to us, he could not walk or bear any weight on his back legs," she added.
The pup's femur was repaired earlier this week, but the remaining two fractures still require surgery, which Sprocket will likely undergo on Monday. In the meantime, the dog is "bright and alert and loves to be held by our ICU staff," Hawkins added.
The Winbush family had initially created a GoFundMe to cover the surgery expenses, but now plans to donate the nearly $10,000 raised to the veterinary hospital, KOTV reported.
The pup's beating has left Winbush jaded.
"I'm not going to say never trust people but always keep your guard up with all your pets," he said. "Some people have the good in them, some don't want to be good, some can be fixed, and some can't."
OKLAHOMA GIRL, 4, ELECTROCUTED TRYING TO SAVE PUPPY STUCK BEHIND DRYER
The family intends to press charges against the suspect when he is identified, according to KOTV.