Ohio officers hailed as heroes for rescuing driver from fiery car wreck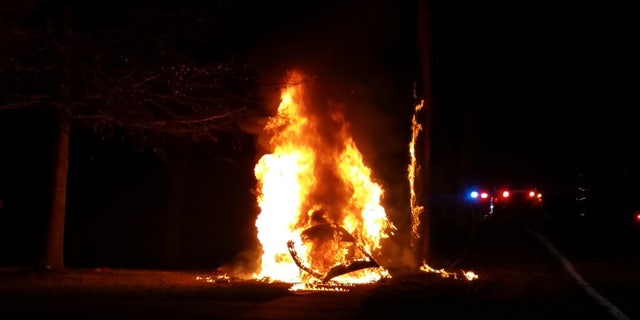 NEWYou can now listen to Fox News articles!
Police officials in Ohio say two officers who raced toward a burning car to rescue the driver on Christmas Day are heroes.
The driver lost control of his car, slamming it into a utility pole early Christmas morning in Kent, southeast of Cleveland, Fox 8 reports. His car quickly became engulfed in flames.
Police say the driver managed to get out of the car, but his clothing was still on fire. That's when officers Matt Brooks and Matt Butcher reportedly raced into action, pulling him to safety and wrapping him in a blanket.
"They say they were just doing their job but I believe they are heroes," Kent police Lt. Michael Lewis told the news station.