Ohio mom's confession details how she smothered 3 young sons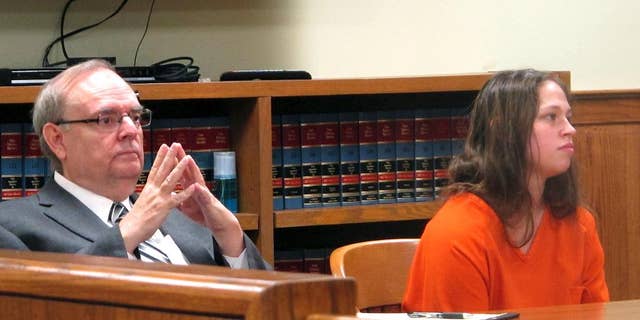 An Ohio woman accused of suffocating her three young sons over a 13-month period says in a recorded police interview that she smothered each boy with a blanket over the face because she didn't want to see them suffering.
The Columbus Dispatch reports Brittany Pilkington also said she was depressed and worried her sons would eventually become abusive toward women.
A Logan County judge has been reviewing Pilkington's statements while considering a request to exclude her confession in the potential death penalty case. Her lawyers argue it was obtained unconstitutionally.
Prosecutors say the 24-year-old Bellefontaine woman knowingly agreed to be interviewed without a lawyer.
Authorities allege she killed the toddler and two infants out of jealousy at the attention her husband gave them. She has pleaded not guilty.