NYPD: Teens had human remains in bag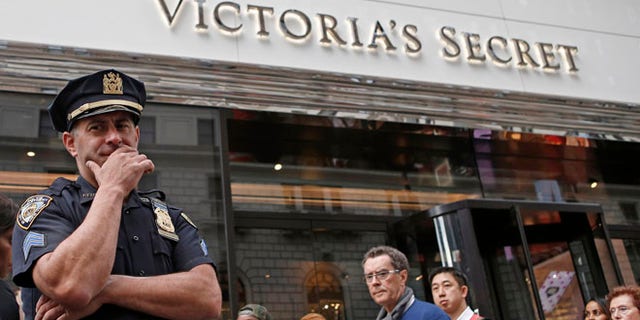 New York City police say two teenage girls who were stopped as they were leaving a Manhattan branch of Victoria's Secret because they were believed to be shoplifting and who were then found to be carrying a fetus have been arrested.
Authorities say two 17-year-old girls were arrested Thursday on charges of petit larceny. In a statement, the NYPD said that while inspecting the bags of the two females, security officers discovered a strong odor and found a fetus inside the bag of one of the suspects.
One of the girls has been hospitalized and the other is being questioned by police. The medical examiner's office is performing an autopsy on the remains found inside the bag. More serious charges could follow.
The girls were shopping at a Victoria's Secret lingerie store in midtown Manhattan on Thursday. Police say one of the girls told police she gave birth a day earlier but didn't know what to do with the remains. Officials say they don't think the girl gave birth at the store.
The Associated Press contributed to this report.