NYPD: Gold flakes thief is 'professional burglar,' believed to be hiding in LA
NEW YORK – New York City police said the man they believed to be an opportunistic thief when he swiped $1.6 million worth of gold flakes from a truck is actually a "professional burglar" who has been arrested and deported several times to his native Ecuador.
Det. Martin Pastor of the NYPD's Major Case Squad said the man seen in a surveillance video in September is allegedly Julio Nivelo, a 53-year-old career crook, who has used several aliases including Luis Toledo and David Vargas, among others.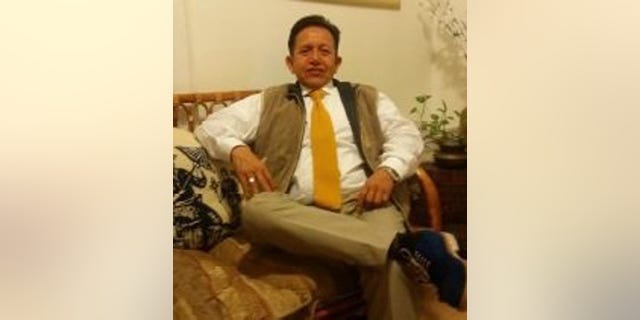 "Now that we know who he is, he's well organized," Pastor said, according to the NY Daily News. "He is, I would say, a professional burglar, a professional thief."
Nivelo was allegedly captured by surveillance cameras capitalizing on a 20-second window left open by the armored truck's guards, one of whom was making a pickup while the other was walking to the front seat. He is seen taking the 83-pound bucket of gold flakes and walking about a half-mile to a waiting car on 49th St. near Third Ave.
Police said Nivelo fled to the Orlando, Florida area after the Sept. 29 theft before ultimately landing in California. They believe he's been hiding out in the Los Angeles area with the stolen riches.
Nivelo has been deported from the U.S. to his native Ecuador in 1994, 2001, 2005 and 2008, Pastor said, who did not mention what other crimes he committed.
Armored car company Loomis is reportedly offering $100,000 for the safe return of the gold.
The Associated Press contributed to this report.