NYC woman found dead in Massachusetts may have been set on fire, sexually assaulted
A New York City woman found dead in Massachusetts on Sunday had burns to her head and feet, and police are investigating if she was sexually assaulted and then set on fire, FOX 25 reported Tuesday, citing sources.
Police said they did not yet know whether 27-year-old Vanessa Marcotte was sexually assaulted, but a state police source told WCVB that she was found naked in the woods in Princeton.
"We have a horrible set of facts; a horrible set of circumstances right now," Worcester District Attorney Joseph Early Jr. said on Monday.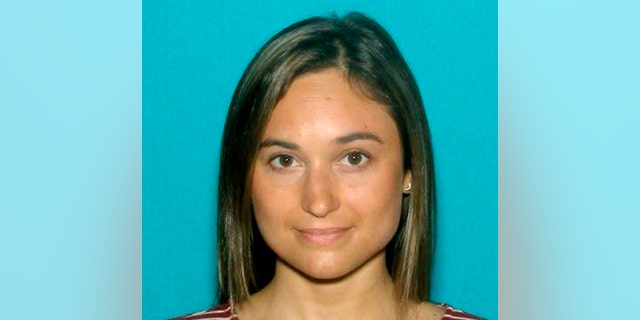 Marcotte, who worked as an account manager for Google in New York, was visiting her mom in Massachusetts and went out Sunday for a walk or jog at 1 p.m. When she hadn't come back three hours later, her family called police.
A K-9 found Marcotte's body in a wooded area just a half mile from her mom's home at 8:20 p.m.
"We are concerned about the safety of our town residents and visitors that enter out town," Princeton Police Chief Michele Powers said. "We would ask people to pay attention to their surroundings."
Police said they were investigating Marcotte's death as a homicide but did not know whether or not the attack was random.
"Nothing at this point" connects Marcotte's death to a recent similar murder in New York, Early told The Boston Herald. Karina Vetrano was found dead in tall grass near a jogging path in Queens last week. Authorities said Vetrano may have been sexually assaulted.
An autopsy on Marcotte has yet to be completed. Police are canvassing the area near where her body was found to see if neighbors have any surveillance cameras that may have captured Marcotte or her killer, WHDH reported.
Marcotte's death is the first murder in 30 years to occur in Princeton, a town of about 3,500 people that is around 40 miles west of Boston.
"Stuff doesn't happen in Princeton," resident Terry Heart told WHDH. "We're just shocked. Everyone's shocked."
In a statement Monday, Google said it is "deeply shocked and saddened."
"Vanessa Marcotte was a much loved member of the Google team, working in our New York office for the last year and a half, and known for her ubiquitous smile, passion for volunteer work and love of Boston sports," the company said.
Marcotte was a 2011 graduate of Boston University, which also mourned her death.
"We're so terribly sad for her family and friends," Colin Riley, the executive director of media relations at Boston University, told ABC News. "They're in our thoughts and prayers."
The Associated Press contributed to this report.