NYC seaport fire doused with no injuries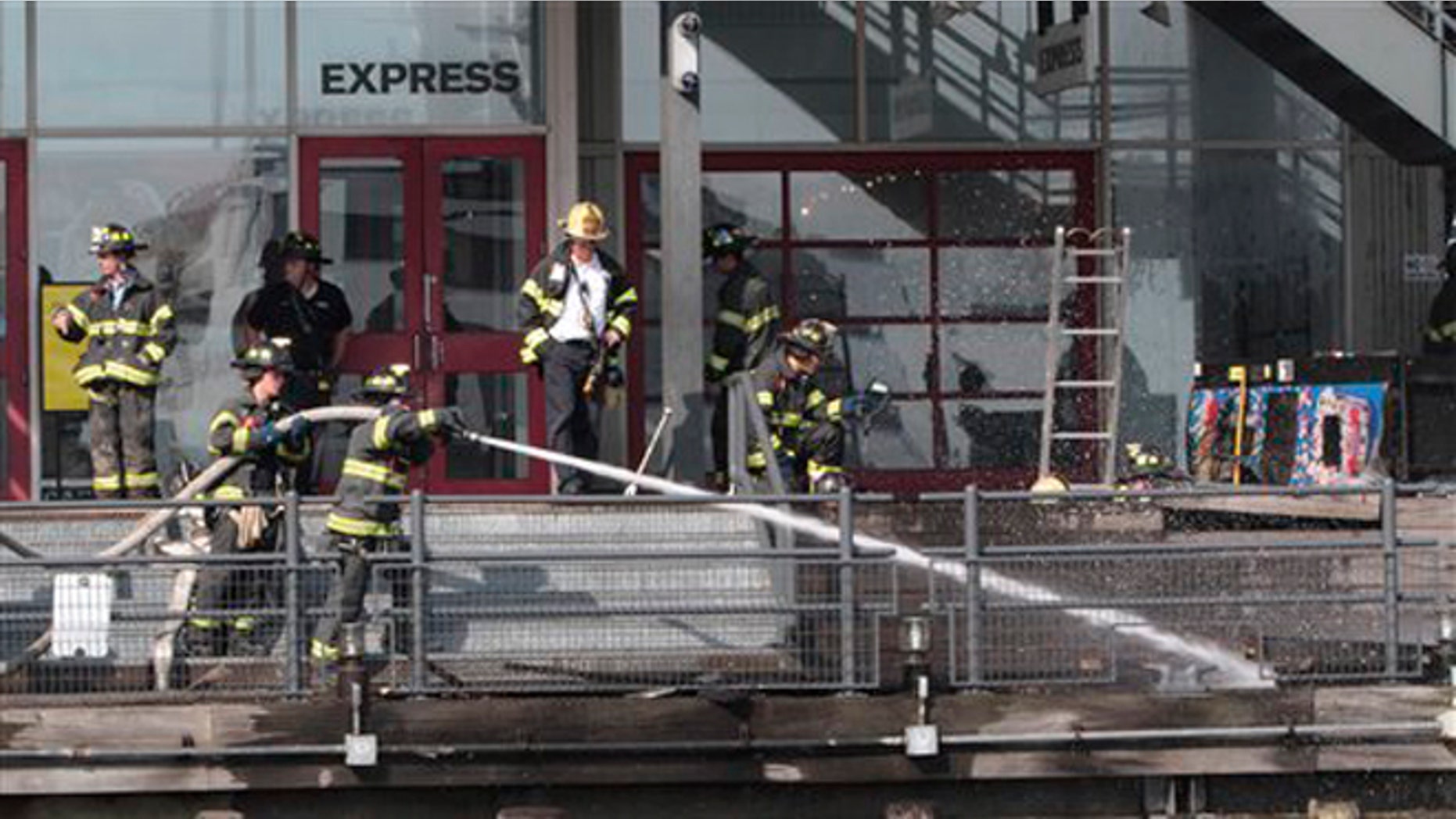 NEW YORK – A fire on a tourist-friendly New York City pier that sent a huge cloud of smoke billowing above the Manhattan skyline was doused without any injuries on Saturday, fire officials said.
Flames enveloped a 100-foot stretch of Pier 17 at South Street Seaport, which was teeming with several hundred people when the fire broke out about 4 p.m. Officials for the Fire Department of New York said the blaze was burning beneath the pier on the East River.
"You could hear the wood crackling. It was very hot," said Sean James, who works as a deckhand on a tourist speed boat and saw the fire break out. "It was spreading fast."
James and his fellow crew members sped over to the pier and began drenching the flames with the fire hose on their boat until the fire department showed up.
Firefighters had to contend with heavy smoke and limited visibility, where a music festival was under way near the spot where the fire began.
"It could have been a disaster," said FDNY spokesman Jim Long.
The large plume of smoke that rose over the river could be seen from Brooklyn and farther uptown to Manhattan.
Thirty-three units responded with about 140 firefighters, who had the fire under control in less than an hour. The cause was not immediately known.
The FDNY's marine unit worked from the water while other firefighters used chain saws to cut through old planks of timber on the pier, then crawl through a 5-foot space between the deck and concrete to get to the flames.
Battalion Chief John Sarrocco said investigators are checking to ensure that the stability of the pier was not compromised. Sections are made of old, thick timber and burn easily, he said.
The Seaport's shops and restaurants are a popular spot on the river, especially during the summer months. None of the stores was damaged by the fire, and the pier was reopened to visitors Saturday evening, although the section affected by the fire remained cordoned off.
The music festival that was under way not far from where the fire broke out also resumed.