NYC boy dies after saving pal who fell through frozen pond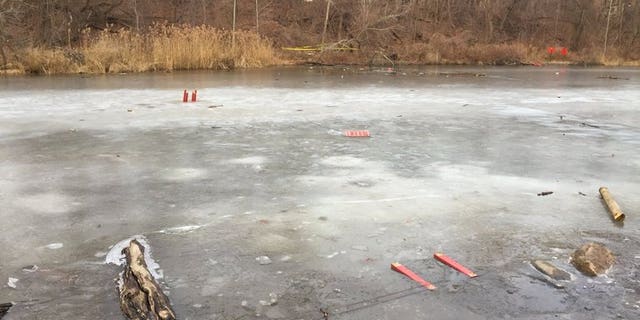 An 11-year-old boy from New York died Tuesday after he rescued a friend who fell through the ice of a frozen pond in Queens, authorities said.
"He was on land, he only went out to the ice after the other kid fell through," a law enforcement source told The New York Post.
Anthony Perez, 11, died after he managed to push his friend to safety, law enforcement told the paper. He reportedly fell through the ice and could not get out.
It took a fire crew four minutes to arrive at the scene after the 911 call, but Perez was not breathing when pulled from the pond. Paramedics performed CPR and Perez was rushed to nearby hospital where he was pronounced dead, The Post reported..
FDNY deputy chief George Healy, during a press conference, warned parents of the risks of playing on frozen water during the winter.
"We implore you: Tell your children, the ice is not safe," Healy said according to the paper. "It's not gonna support your weight. And there can be tragic consequences."
Two firefighters had to be treated for hypothermia after they fell through the ice while attempting to save Perez, Healy said.
"I'm going to call him a hero: He's a hero," Carmen Rivera, 51, who lives downstairs from the Perez family, told the paper.