Northeast California wildfire destroys 8 homes; nursing facility evacuated as precaution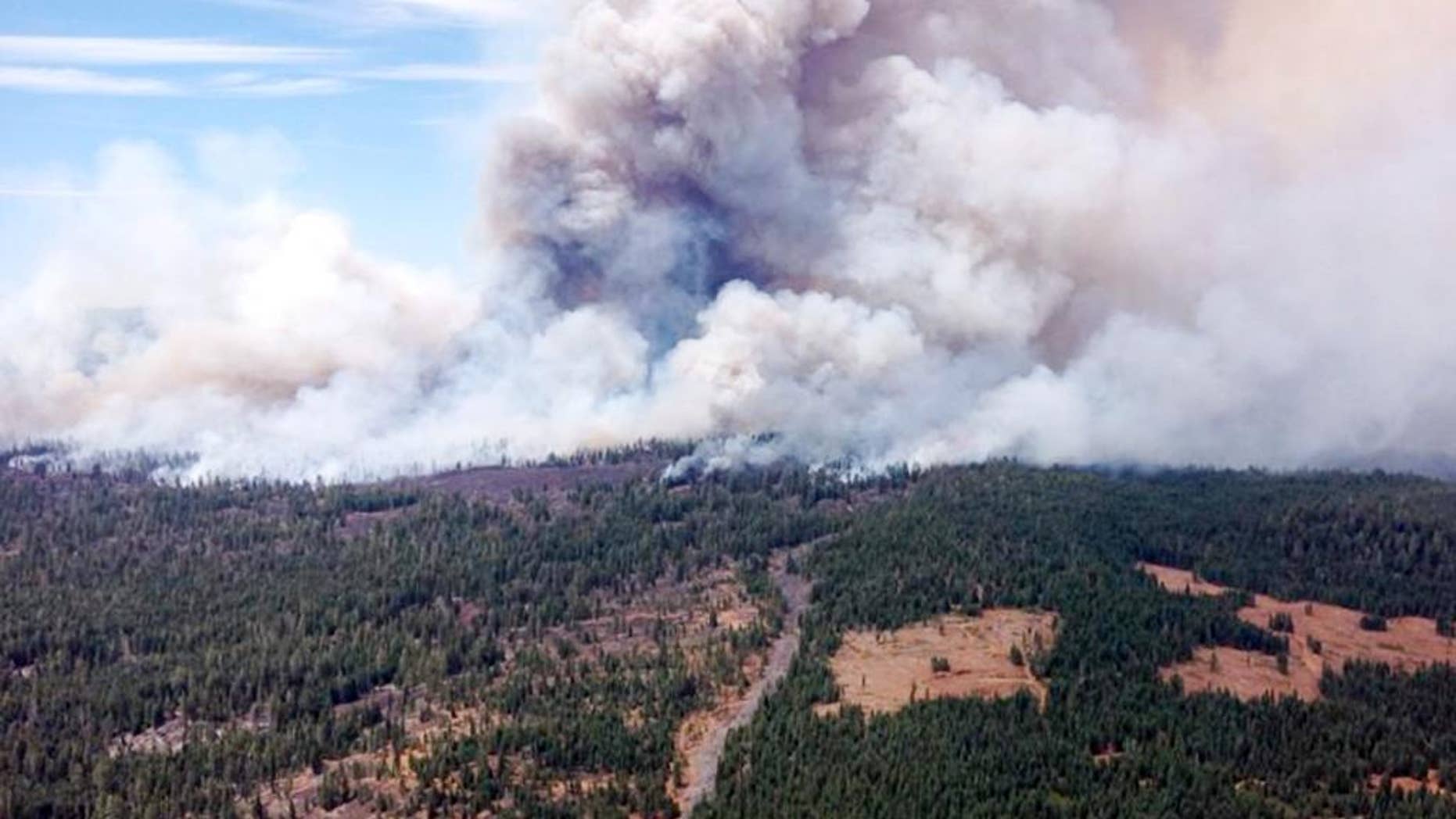 BURNEY, Calif. – Authorities say a wildfire in northeast California that nearly quadrupled in size over the weekend has destroyed eight homes and prompted the precautionary evacuation of a small long-term care hospital.
U.S. Forest Service spokeswoman Linda Tiffin says the fire burning in and around Lassen National Forest near the town of Burney had torched 36 square miles as of Sunday morning, up from 11 square miles a day earlier. The fire started Thursday and was not contained at all Sunday afternoon.
Officials at Mayer Memorial Hospital say they are evacuating their 49-bed annex in Burney and moving patients to a hospital in Redding, in case the flames get closer. The hospital's website says the annex serves patients with dementia and other conditions requiring skilled nursing services.
Residents of three small neighboring communities already have been ordered to evacuate.